This is an archived article and the information in the article may be outdated. Please look at the time stamp on the story to see when it was last updated.
RUSSELLVILLE, Ala. (WHNT) –  Russellville Police investigators need your help identifying a thief.
They say a man made off with some cash from a local business on December 4th. Surveillance video caught him rummaging through desks and collecting envelopes.
Officers say he made off with about $60 and an electronic device. Hopefully you might recognize the man from the snake tattoo on his arm.
Investigators with Russellville Police are also looking for some of this weeks most wanted.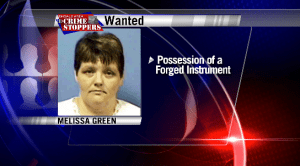 First on their list, Melissa Green. She's wanted on a grand jury indictment for possession of a forged instrument.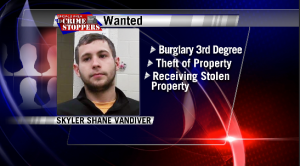 They're also looking for Skylar Shane Vandiver. They want him for third-degree burglary, second-degree theft of property and receiving stolen property.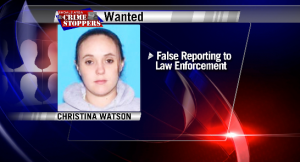 Finally, Christina Watson is wanted for false reporting to law enforcement.
Recognize any of these people? The Shoals Area Crime Stoppers tip line is waiting for your call on any of these people featured.
The call is anonymous and could be worth up to $1000 if the call leads to an arrest. That number is (256) 386-8685.