This is an archived article and the information in the article may be outdated. Please look at the time stamp on the story to see when it was last updated.
FLORENCE, Ala. – The Florence Police Department is trying to identify a man accused of using a stolen credit card.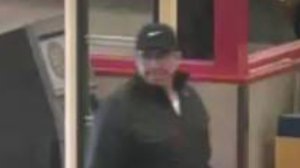 The crime dates back to February 20. Florence police say the man seen in these photos is their suspect.
Investigators say while he was checking out at Target that afternoon he swiped a stolen credit card. This may not have been the only time he used it either.
Investigators are asking the public to help them figure out who this guy is.
Florence police also need the Valley's help in locating 30-year-old Tervarius Eugene Horton.
Investigators say he loaded up a television and other items into a cart at Walmart on Hough Road and then went through the self-checkout. The only trouble is; he didn't pay for the items.
According to investigators, an employee confronted Horton as he walked out and he threatened bodily harm to the worker. That bumps up a theft case to up to robbery, which is a felony. Horton may be in the Athens area.
Give the Shoals Area Crime Stoppers a call or send them a text if you recognize these men.
To immediately speak with an operator, you can call (256)386-8685. If texting is your thing, send your detailed message to 274637 (CRIMES). You will remain anonymous and be eligible for a cash reward.