This is an archived article and the information in the article may be outdated. Please look at the time stamp on the story to see when it was last updated.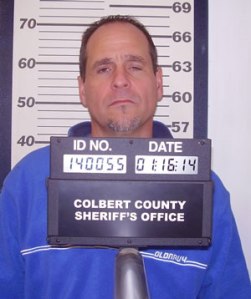 TUSCUMBIA, Ala. (WHNT) – Colbert County drug agents are searching for a man wanted in connection with a meth investigation.
Thomas Ashmore, Jr. is suspected of being involved in a meth lab operation in a wooded area off Memory Lane in Tuscumbia.
Ashmore has warrants for unlawful manufacturing of a controlled substance and possession of a controlled substance.
His bond is set at $100,000.
If you have any information about where Ashmore is, please call the Shoals Area CrimeStoppers Tip Line at (256) 386-8685.