This is an archived article and the information in the article may be outdated. Please look at the time stamp on the story to see when it was last updated.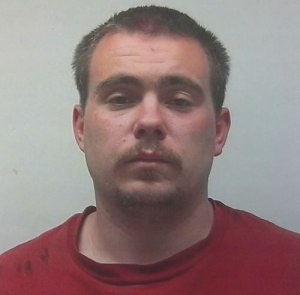 FLORENCE, Ala. (WHNT) – According to sheriff's investigators, a Lauderdale County man has confessed to the April 2014 murder of a crippled man inside his Anderson mobile home.
Earlier this week, deputies were called to the Alcorn County Jail because an inmate there needed to get something off his chest.
No stone has gone unturned in the murder case of 62-year-old Royce Varnell, who was found beaten to death on April 7th inside his county road 511 mobile home.
Chief Investigator Travis Clemmons says at one point there were more than 30-suspects, all people who frequented a near-by drug house.
"I know, I think we made 15 arrests from that actual area since then, and all of these people were suspects," Clemmons explained.
On Monday Clemmons received a call from authorities in Mississippi saying one of the suspects, 29-year-old Joshua Lynn Balentine, needed to talk with them.
Clemmons says Balentine had been a suspect through-out the investigation, and had already been interviewed once before at the Alcorn County Jail.
He believes the weight of Balentine's crime got to him.
"He told us that he did commit the murder, and told us in very detail how he committed the murder," said Clemmons.
With the confession came the charge of murder.
Investigators say Balentine admitted to using a hammer to beat Varnell to death.
But say they are with-holding further details while the investigation continues.
Joshua Lynn Balentine remains jailed in Alcorn County on unrelated felonies while authorities start the extradition process.
Investigators believe additional arrests could be made for helping cover up the murder.