This is an archived article and the information in the article may be outdated. Please look at the time stamp on the story to see when it was last updated.
RUSSELLVILLE, Ala. – Police are seeking the identity of a theft suspect who hit several businesses in Russellville. He was caught on camera last week and investigators hope someone knows who he is.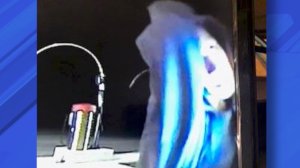 The pictures are a bit on the creepy side; a guy trying to hide his face with a hoodie and for good reason. Russellville police said he is their main suspect in three burglaries last week.
Investigators said all three businesses were along Highway 43 in the heart of the city. The businesses were hit between the hours of 1 a.m. and 4 a.m., with each location having numerous items stolen.
Help Russellville police identify who this hooded bandit is.
The Lauderdale County District Attorney's Office has two people they are trying to track down.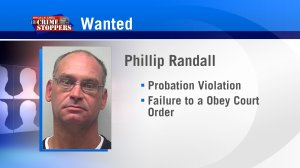 Phillip Byron Randall is on the most wanted list for a probation violation and failure to obey court orders.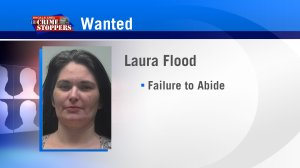 The Lauderdale County District Attorney's Office has been trying to track down Laura Alexander Flood since April. She has an active bench warrant for failure to abide the circuit court.
Call or text the Shoals Area Crime Stoppers tip line with any information which can bring these people to justice.
To claim the reward, all you have to do is give us a tip which leads to an arrest.
You will remain anonymous through-out the process.
The tip line phone number is (256) 386-8685. Send your text message to 274637, make sure to include which crime you are referring to.