This is an archived article and the information in the article may be outdated. Please look at the time stamp on the story to see when it was last updated.
MUSCLE SHOALS, Ala. – Police continue their search for the theft suspect caught on camera. It happened earlier this week in Muscle Shoals and investigators believe someone can identify those involved.
Investigators have released pictures of the suspected burglar they are looking for. Taken from a near-by business, they show a vehicle pulling up to a residence on south John R Street.
Once inside the homes garage, burglars took numerous power tools.
Investigators said the theft happened in the early morning hours of June 25th.
Police mentioned because of the night vision camera, the get-away vehicle may not be white as it appears.
The Russellville Police Department is searching for three people.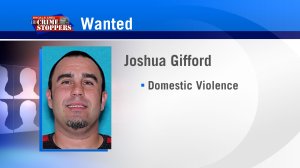 Investigators said Joshua Brian Gifford is wanted on a grand jury indictment for domestic violence.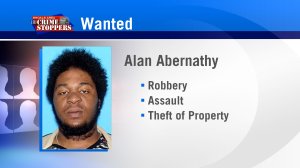 Alan Michael Abernathy has grand jury indictments for robbery, assault, and theft of property.
Eloise Chandler wraps up Russellville's list this week. She is wanted on grand jury indictments for possession of a forged instrument and theft of property.
Help both Muscle Shoals and Russellville Police Departments find the people we just featured.
Call or text the tip line now with your anonymous information. The tip line phone number is (256)386-8685.
Tips can also be texted to 274637, simply send your information in the message. If texting, please specify which case you are informing operators about.
The Shoals Area Crime Stoppers offers a cash reward for all information which leads to an arrest.