This is an archived article and the information in the article may be outdated. Please look at the time stamp on the story to see when it was last updated.
MUSCLE SHOALS, Ala. (WHNT) - Investigators in Muscle Shoals got a call Thursday reporting a vehicle stolen from the area was recovered in Arkansas. However, they still need the community's help tracking down the people they say took off with it.
Investigators said surveillance video at the Walmart in Muscle Shoals shows two people circling a red Ford Expedition in the parking lot on October 27. Then, they are shown hopping in and driving away. That vehicle was reported stolen, then recovered weeks later in Arkansas.
They are still looking for the duo who took it.
Law enforcement agencies from around the Shoals need your help in locating this week's most wanted.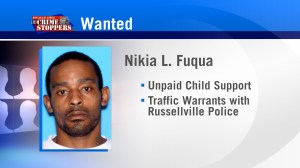 In Colbert County, investigators with the sheriff's office are looking for Nikia Fuqua who owes some unpaid child support. They also said Fuqua has traffic warrants with Russellville Police.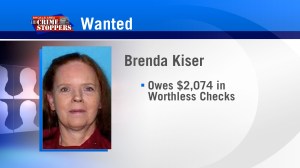 The Lauderdale County district attorney's office is working to track down Brenda Kiser, Records show she owes $ 2,074.89 in worthless checks.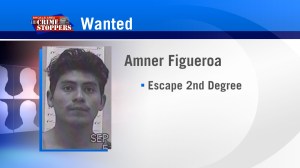 In Franklin County, Sheriff's investigators are looking for Amner Figueroa on a charge of escape in the second degree. He was last known to live in the Red Bay area.
Can you help authorities identify or locate any of these people? Pick up your phone and call or text the Shoals Area Crime Stoppers. That number is (256) 386-8685. You can text tip1293 plus your tip to 274637 (CRIMES).
You will be kept anonymous and your tip may be worth up to $1,000 in cash.