This is an archived article and the information in the article may be outdated. Please look at the time stamp on the story to see when it was last updated.
MUSCLE SHOALS, Ala. (WHNT) – Muscle Shoals Police investigators are looking for the man they said robbed the Texaco gas station on Highway 20 earlier this week.
Police Chief Robert Evans said they have obtained an arrest warrant for James Michael Harper in connection to that robbery that happened Monday night.
The warrant is for robbery in the third degree with a $10,000 bond.
The Colbert County Sheriff's Department needs your help tracking down some of this week's most wanted.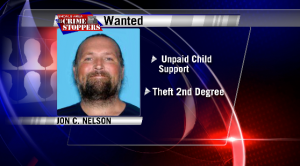 First, they're looking for Jon C. Nelson. They said he failed to show for court on a theft charge. He's also wanted for unpaid child support.
Colbert County Investigators are also looking for Rebecca Lynn Carmack. They said she didn't show up to court on burglary and theft of property charges.
The Lauderdale County District Attorney's Office is looking for some criminals. They want Mark Edward Butler for unpaid district court fees. Documents show he racked up $798 worth.
Recognize these faces or names? Call the Shoals Area Crime Stoppers tip line at (256) 386-8685. Your call is anonymous and could be worth up to $1,000 if the it leads to an arrest.