This is an archived article and the information in the article may be outdated. Please look at the time stamp on the story to see when it was last updated.
MUSCLE SHOALS, Ala. (WHNT) - One car lot in Muscle Shoals has become a hot spot for alleged criminals.
Muscle Shoals Police investigators have asked for the community's help tracking down a woman they said took off from Adam Rue Auto Sales with a set of keys.
They said the woman dressed in blue and pink attempted to test drive a car at the lot without a valid driver's license. She then had an accomplice distract a sales associate while she walked into the office and walked out with a set of keys to a Chevrolet Suburban. Then, surveillance shows them driving away.
Investigators said this is the second time in two months keys were stolen from Adam Rue.
Warrants are out around the Shoals for this week's most wanted.
In Colbert County, there's a list of wanted deadbeat dads. One of those is Dequezne Almonds. Sheriff's investigators want him for unpaid child support. He's known to live in Florence.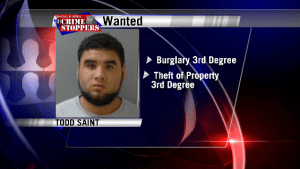 Franklin County Sheriff's investigators are looking for Todd Saint for burglary and theft of property.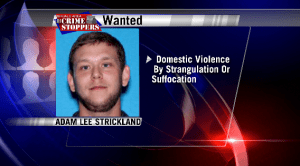 In Russellville, there is a grand jury indictment out for Adam Lee Stickland. Russellville Police investigators want him for domestic violence by strangulation or suffocation.
Can you help authorities identify or locate any of these folks? Pick up your phone and call or text the Shoals Area Crime Stoppers. That number is (256) 386-8685. You can text tip1293 plus your tip to 274637 (CRIMES).
You will be kept anonymous and your tip may be worth up to $1,000 is cash.