This is an archived article and the information in the article may be outdated. Please look at the time stamp on the story to see when it was last updated.
FLORENCE, Ala. - The Lauderdale County Sheriff's Office is trying to identify two women accused of using a stolen debit card.
In mid-July, two women walked out of Walmart in Florence with a brand new television. Deputies would like to know who the one in the white t-shirt is.
They used the debit card of a 75-year-old man to help the purchase the TV.
Investigators are also trying to identify this woman in the turquoise tank top. On the same day, investigators said she used the stolen debit card to purchase groceries.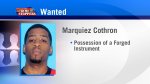 The Franklin County Sheriff's Office is looking for Marquiez Donte Cothron. The Huntsville man is wanted for possession of a forged instrument.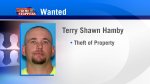 Sheriff`s investigators also have warrants for 37-year-old Terry Shawn Hamby. His last known address was in Haleyville. Hamby's warrants are for theft of property.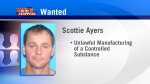 45-year-old Scottie Ayers has arrest warrants as well. The Leighton man faces drug charges which include unlawful manufacturing of a controlled substance.
The Shoals Area Crime Stoppers tip line is now open for texts and phones calls. To speak with an operator dial (256)386-8685. If it's more convenient to text, send your tip to 274637 (CRIMES), in the message type "tip1293" and your information.
Help authorities bring these people to justice and at the same time put some money in your pocket. The identity of all tipsters will remain anonymous.