This is an archived article and the information in the article may be outdated. Please look at the time stamp on the story to see when it was last updated.
FLORENCE, Ala. (WHNT) - The Lauderdale County Sheriff's Department needs the public to take a good hard look at this woman.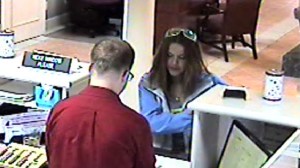 Investigators featured her on Shoals Area Crime Stoppers in late February. Since then they have interviewed several women who resembled her but have yet to make an arrest.
In these bank surveillance pictures, investigators said she is passing a forged check. The pictures were captured at a CB&S Bank branch in Muscle Shoals on February 11.
As clear as the pictures are, someone should be able to identify her.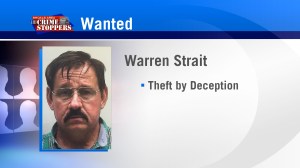 The Lauderdale County Sheriff's Department is searching for Warren June Strait. They have arrest warrants in hand for theft by deception.
Brandon Berry Sharp has a host of arrest warrants. Burglary, theft of property and criminal mischief are just some of the charges the Lauderdale County Sheriff's Department has on him.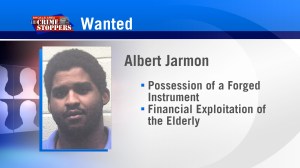 The sheriff's department also wants to find Albert Lavante Jarmon. He has numerous warrants for possession of a forged instrument and financial exploitation of the elderly.
Can you help make some arrests? Consider it money in your pocket if you turn these folks in by calling or texting the tip line now.
(256)386-8685 is the tip line and operators are standing by for your call.
Text your tips to 274637 (CRIMES), in the message type "tip1293" and your information.
All contact is kept confidential and worth a cash reward of up to $1,000.