This is an archived article and the information in the article may be outdated. Please look at the time stamp on the story to see when it was last updated.
COLBERT COUNTY, Ala. – A December 2017 homicide in Colbert County remains unsolved. Sheriff's office investigators have said they don't believe the murder was a random act.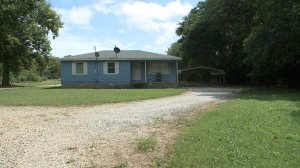 A little blue house has sat virtually untouched since December of last year. Deputies were called to the Bainbridge Loop home when the resident was found by family members.
Authorities say 69-year-old John Edward Johnson was stabbed multiple times and died from his injuries. Since the discovery, the Colbert County Sheriff's Office has interviewed dozens of people trying to develop leads in the case.
According to investigators, DNA evidence was collected at the crime scene but state forensics has not been able to separate some of the samples.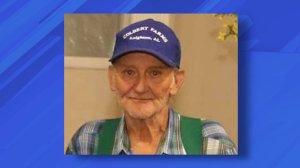 The Johnson family has been waiting since December 21, to get justice – it's time to give it to them.
Anyone with information on the stabbing death of John Johnson is being asked to come forward. They can do so anonymously by contacting the Shoals Area Crime Stoppers.
To speak with an operator over the phone, dial (256)386-8685. If texting is better for you, send a detailed message to 274637 (CRIMES). Tips may also be submitted on the Shoals Area Crime Stoppers Facebook page.
Reward money is being offered for information which leads to an arrest.