This is an archived article and the information in the article may be outdated. Please look at the time stamp on the story to see when it was last updated.
FRANKLIN COUNTY, Ala. – (WHNT) Detectives believe crimes in two separate counties may be connected.
Russellville Police say a man stole an ATV in Walker County, then tried to sell the stolen four-wheeler in Franklin County.
According to detectives, a man stole a Polaris Ranger special edition, Browning model.
Police say the suspect rented a spot on the side of Highway 43 to advertise the Ranger.
However, when officers were notified the ATV was stolen, the four-wheeler was already gone.
Police believe the four-wheeler is still in North Alabama, but worry an unsuspecting victim bought the stolen merchandise.
This week's Shoals Area Most Wanted comes from the Russellville Police Department.
First, police say Stacey Abston has warrants out for her arrest for attempting to commit a controlled substance crime, and possession of drug paraphernalia.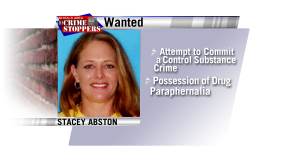 Next detectives want Jerry Swindle behind bars for burglary and theft of property.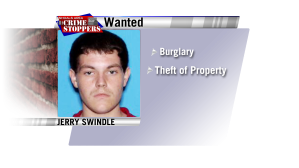 Investigators say a Franklin County grand jury handed down an indictment for Larry Pardue, for eight counts of attempt to commit a controlled substance crime.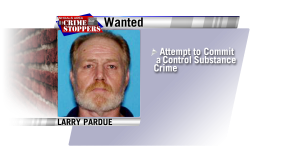 If you know where any of this week's Shoals Area Most Wanted may be, leave an anonymous tip on the Shoals Area Crime Stoppers Tipline.  That number is 256-386-8685.  If the information you leave, leads to an arrest, it could be worth a cash reward.