This is an archived article and the information in the article may be outdated. Please look at the time stamp on the story to see when it was last updated.
FLORENCE, Ala. (WHNT / Shoals Area Crime Stoppers) - Poet Ralph Waldo Emerson once said, "Some books leave us free and some books make us free."
While that may stand true, this man (pictured) may not be free for very much longer.
Surveillance cameras caught this book worm concealing novels down his pants at Books-A-Million in Florence.
Investigators say he walked into the store twice on October 2nd, and walked out with just under $300 worth of books.
Florence police say they need the public's help in identifying the alleged shoplifter.
Leighton police begin have three of this week's Shoals Area Most Wanted.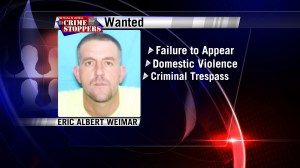 They say 34-year-old Eric Albert Weimar has failure to appear warrants on charges of domestic violence and criminal trespass.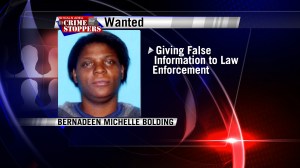 Leighton police are also looking for Bernadeen Michelle Bolding. She's 35 and has a warrant for giving false information to law enforcement.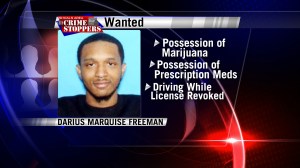 22-year-old Darius Marquise Freeman is wanted by Leighton police for possession of marijuana, illegal possession of prescription meds, and to top it off, driving while his license was revoked.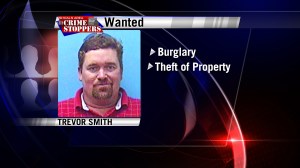 The Colbert County Sheriff's Department is searching for Trevor Smith. According to deputies he has warrants for burglary and theft of property.
Recognize any of these folks?
The phone lines are now open for you to give the Shoals Area Crime Stoppers an anonymous tip.
It could be worth up to $1,000 if the call leads to an arrest.