This is an archived article and the information in the article may be outdated. Please look at the time stamp on the story to see when it was last updated.
FLORENCE, Ala. (WHNT) - Take a second and look at this picture. Florence police believe a person broke into a car and lit it on fire. The incident happened on May 14. Police say the person fled the area. If you have information about this incident, you're urged to contact the Florence Police Department.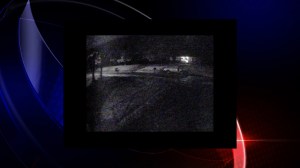 This week's Shoals area most wanted list goes to the Sheffield police department.
Sheffield police want Trent Alric Evans. Evans is wanted for a slew of driving charges including, driving under the influence, reckless driving, and driving with a revoked license.
Up next is Stephen Smelley. Police say Smelley is wanted for possession of drug paraphernalia and giving a false name to police.
Last on this week's list is Frankie Gentry. Police charged Gentry with driving under the influence, driving with a revoked license and attempting to elude police.
If you have any information that can help authorities catch anyone that has been featured in this report, call the shoals area crime stoppers tip line. Your call is anonymous and could get you a cash reward. Shoals area crime stoppers tip line: 256-386-8685.