This is an archived article and the information in the article may be outdated. Please look at the time stamp on the story to see when it was last updated.
FLORENCE, Ala. (WHNT) –  An alleged shoplifter in the Shoals thought he was pretty sneaky this week.
Now, Florence Police investigators are trying to find him, and charge him – if the shoe fits. They said a man wearing a Tennessee sweatshirt swapped his pair of shoes for a new pair at Austin's on Tuesday. He then put the box with his shoes right back on the shelf.
Recognize him? Give Florence Police a call.
The Colbert County Sheriff's Office has warrants out for this weeks most wanted.
Investigators  are still working to track down Buddy Ray Futrell. He has alias warrants out for theft of property in the third degree and possession of a forged instrument.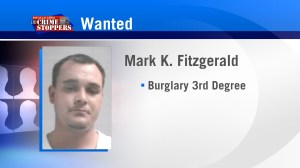 Investigators in Colbert County are also looking for Mark Kenneth Fitzgerald who they said didn't show up for court on a burglary charge.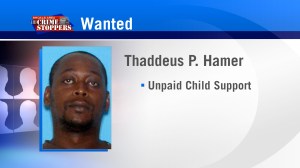 Finally, they are still trying to get some money out of accused dead beat dad, Thaddeus  Hamer. He's wanted for unpaid child support.
Can you help authorities identify or locate any of these people? Pick up your phone and call or text the Shoals Area Crime Stoppers. That number is (256) 386-8685. You can text tip1293 plus your tip to 274637 (CRIMES).
You will be kept anonymous and your tip may be worth up to $1,000 in cash.