This is an archived article and the information in the article may be outdated. Please look at the time stamp on the story to see when it was last updated.
FLORENCE, Ala. (WHNT) -  Officials found more fake money circulating the Shoals - this time in Florence.
They have not made a connection between the cases reported, but the first fake fifties were passed in Russellville one week ago. Then officials reported the same bills were popping up in Marion County and Lawrence County.
Friday, Florence Police investigators said a woman attempted to pass similar counterfeit money about a week ago. Surveillance video caught the woman trying to pay with four fake $50 bills at the mall. Investigators said the woman left the store when the clerk realized the bills were not real and called police.
Colbert County Sheriff's investigators have been busy trying to track down this week's most wanted.
First, they are still looking for Tonya Nicole Ingram. Investigators said she has a grand jury indictment out for possession of a forged instrument and alias forgery. Muscle Shoals investigators are also looking for Ingram for unlawful possession go drug paraphernalia. In Sheffield, she's wanted on a theft of property charge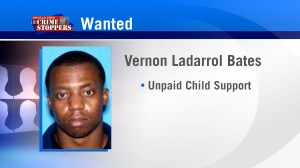 They also want Vernon Ladarrol Bates. This dead-beat dad also goes by Vernon Ladarron King. He is known to live in the Russellville area.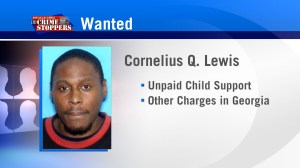 Cornelius Q. Lewis also has a warrant out for unpaid child support. Investigators said he also racked up some charges in Georgia.
Can you help authorities identify or locate any of these people? Pick up your phone and call or text the Shoals Area Crime Stoppers. That number is (256) 386-8685. You can text tip1293 plus your tip to 274637 (CRIMES).
You will be kept anonymous and your tip may be worth up to $1,000 in cash