This is an archived article and the information in the article may be outdated. Please look at the time stamp on the story to see when it was last updated.
FLORENCE, Ala. – There's a shortage of law enforcement officers spreading across the nation right now and local agencies are starting to feel the pinch.
"If I could hire a trained certified police officer tomorrow, we would have him on the street by the weekend," stated Florence Police Chief Ron Tyler.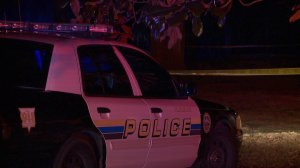 Tyler said he needs to hire enough patrol officers to fill an entire night shift. He's got recruits in the police academy now, but those will cover upcoming vacancies.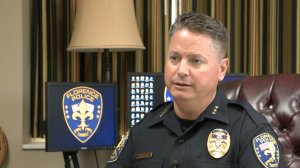 According to Tyler, law enforcement nationwide is having trouble generating applicants. Numbers show the pool has decreased by half over the last few years.
"We're below 50% in 2017 of what we were in even 2014," Tyler said. "We are dealing with a new generation of applicants. It's a smaller pool of applicants, and every law enforcement agency in the country are all trying to recruit the same candidates out of that smaller pool."
So they are trying a different approach. Saturday morning Chief Tyler is holding a workshop for those interested in policing.
"We need to recruit people who come in, want to be selfless and are concerned about the well-being of their community and who want to come and make a difference."
Because Tyler said there's no better way to serve your community – than protecting it.
The Florence Police Department hiring workshop is scheduled for Saturday morning inside the city council chambers on Pine Street and begins at 10 a.m. Attendees are encouraged to call the Florence Police Department to reserve your seat.