This is an archived article and the information in the article may be outdated. Please look at the time stamp on the story to see when it was last updated.
MUSCLE SHOALS, Ala. (WHNT) – Police say a man tries to steal alcohol from a Florence store.  He gets away, but not without a fight.
According to investigators, a man tries to make off with a bottle of booze but the clerk at El Patron puts up a fight; and the suspect fights back.
Finally, detectives say the man hands over the alcohol and walks away.
Police say the same man was in the store a few days earlier, paying for a bottle of liquor.
This week's Shoals Area Most Wanted comes from the Russellville Police Department.
Detectives say James Hyde has warrants out for his arrest for eight counts of attempt to commit a controlled substance crime.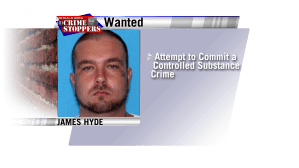 Next Angela Hill is charged with possession of a forged instrument and theft of property.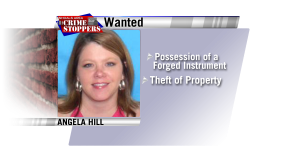 Finally Timothy Baldwin is accused of domestic violence.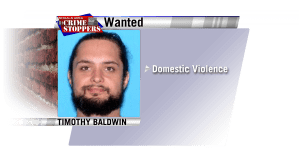 If you can identify the person in the surveillance video, or know where any of the most wanted may be hiding out, it could be worth a cash reward.
Leave an anonymous tip on the Shoals Area Crime Stoppers tipline at 256-386-8685.