This is an archived article and the information in the article may be outdated. Please look at the time stamp on the story to see when it was last updated.
FLORENCE, Ala. – Deputies with the Lauderdale County Sheriff's Office are looking for a thief in the night. The person they are looking for was caught on camera during a crime spree.
The surveillance video might be a bit dark, but investigators are putting it out there.
While the rest of America was celebrating their freedom on the 4th of July – he was on Davis Lane.
The Lauderdale County Sheriff's Office said the person seen in the pictures is responsible for several car burglaries. Numerous items were stolen, including a gun.
During in the same time period, Florence police also had several car burglaries in the Chisholm Road area.
Muscle Shoals police have several arrest warrants to serve.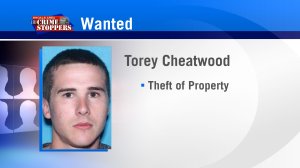 Torey Matthew Cheatwood is wanted on an outstanding warrant for theft of property. His last known address was in Tuscumbia.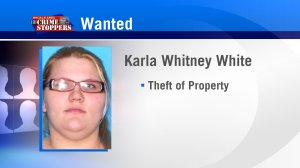 Karla Whitney White is evading Muscle Shoals police. They believe she is across the Mississippi state line avoiding her warrant for theft of property.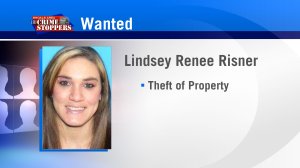 Lindsey Renee Risner has an arrest warrant for theft of property. Her last known address is in Colbert County.
Help bring these people to justice.  If you have any information about the featured crime or the people authorities are looking for call or text the Shoals Area Crime Stoppers.
Call (256)386-8685 to reach an operator or text them at 274637 with your detailed information in the message.
All correspondence is kept anonymous and worth a cash reward.