This is an archived article and the information in the article may be outdated. Please look at the time stamp on the story to see when it was last updated.
MUSCLE SHOALS, Ala. – Time continues to tick away on an unsolved double murder in the city of Muscle Shoals. Detectives have been led down several paths during their investigation, and they hold out hope it can be solved.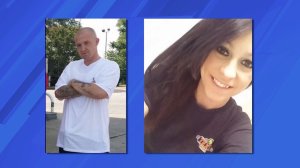 In the early morning hours of January 24, 2015, someone gunned down Gary Wayne Baskins and Kayla Ann Glover. Muscle Shoals police say they were sitting in Glover's car outside of Jody's Restaurant on Highway 20 when a gunman approached. Police found Baskins laying in the passenger's seat. Kayla tried escaping but made it only 20 feet before falling to the ground.
Over the last 42 months suspects have been identified, but the lack of cooperation has kept anyone from being charged. Muscle Shoals investigators would like to change that, and they say the Baskins and Glover families deserve closure.
Investigators said they hope some reward money will be incentive enough for someone to provide the nugget of information they need.
Call, text, or submit your anonymous tips to the Shoals Area Crime Stoppers.
The tip line is now open at (256)386-8685. You can also text your tip to 274637 (CRIMES) with your information in the message. Tips may also be submitted on the Shoals Area Crime Stoppers Facebook page.
Operators are standing by 24 hours a day to accept your tips, and all correspondence is kept confidential.