This is an archived article and the information in the article may be outdated. Please look at the time stamp on the story to see when it was last updated.
LAUDERDALE COUNTY, Ala. (WHNT) - A house of worship in the Shoals got unwanted visitors.
Lauderdale County Sheriff's deputies responded to the Atlas Church of Christ on a theft report.  Now investigators are searching for the people responsible.
Deputies say someone threw a rock through the back door at the church and searched for anything valuable.
According to detectives, iPads and a sound system were reported stolen.  With damage, he total loss to the church comes in at more than $3,000.
This week's Shoals area most wanted comes from the Russellville Police Department.
Detectives say a Franklin County grand jury handed down an indictment for Misty Stidham.
Police want the woman behind bars for four counts of attempt to commit a controlled substance crime.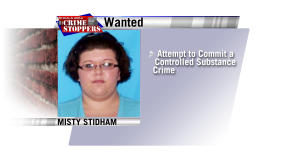 Next Michael King is accused of breaking and entering into a motor vehicle.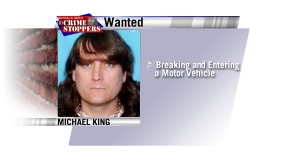 Detectives say Lakesha Sartin has a warrant out for her arrest for receiving stolen property.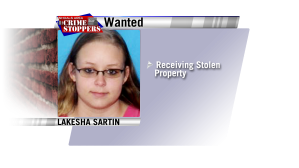 A tip to the Shoals Area Crime Stoppers tipline led Florence Police to Timothy Bunch.
Detectives say Bunch is accused of fraudulent use of a credit card and possession of a forged instrument.
If you know where any of this week's most wanted may be, or who is responsible for breaking into the Atlas Church of Christ, a cash reward could be yours.
Leave any information anonymously on the Shoals Area Crime Stoppers tipline at 256-386-8685.