This is an archived article and the information in the article may be outdated. Please look at the time stamp on the story to see when it was last updated.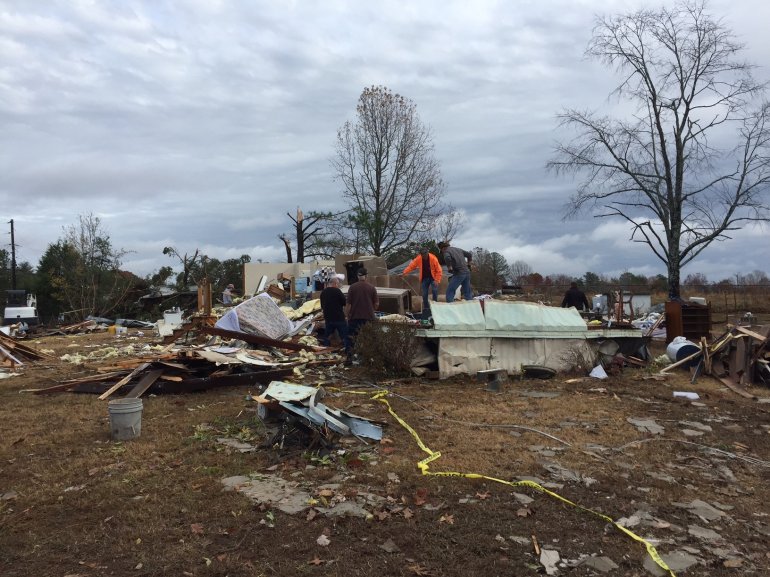 TENNESSEE VALLEY – Several areas of north Alabama were hit by severe storms late Tuesday night and early Wednesday morning.  Homes were destroyed and three people died in a tornado that hit Jackson County. Others were injured in northeast Alabama as well as northwest Alabama, in Colbert County.
The National Weather Service has teams surveying damaged areas today.
Preliminary survey results show EF-2 damage with the tornado in Franklin and Colbert Counties Tuesday evening.  The Huntsville/Madison County tornado is a preliminary EF-2, and the Rosalie/Ider tornado in Jackson and DeKalb Counties also has a 'preliminary' EF-2 rating in Rosalie and EF-3 in Ider.  More surveys are planned for Morgan, Marshall and Cullman Counties on Thursday.
There is significant damage in other counties, including Morgan and Madison. There are also a number of power outages still, too.
This is a list of damaged areas and links to different information.  We'll continue to update WHNT.com through the day as new updates come in.  WHNT News 19 has crews working throughout the area to bring you the latest.
Do you have damage in your area? Please send a picture and information to photo@whnt.com.