This is an archived article and the information in the article may be outdated. Please look at the time stamp on the story to see when it was last updated.
It's your Friday night finale! We're ending the week right, filling your lineup with crime fighting and adventure. Finding people and coming to rescue seems to be the theme this week. Jack receives an emergency distress signal who is being accused of terrorism in another country. Now he and the rest of the team must race against the clock to save their friend on MACGYVER. A vacationing father is kidnapped on his way to Honolulu. The HAWAII FIVE-0 team must track him through the jungle, but all is not what it seems. See if you can figure out the twist before it happens. Gormley is looking for a former NYPD detective who may be threatening Frank's safety.
MACGYVER
"Bravo Lead + Loyalty + Friendship" – When Jack receives an emergency distress signal from one of his old Delta buddies who is falsely accused of terrorism in a foreign country, MacGyver and Jack quickly recruit the rest of Jack's old Delta team and stage an unsanctioned rescue op, on MACGYVER.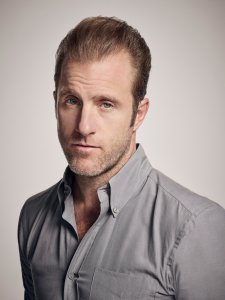 HAWAII FIVE-0
"Ke kanaka i ha'ule mai ka lewa mai" – When a vacationing dad on a flight to Honolulu is kidnapped and force to parachute mid-flight, Danny, Tani and Junior track him through the jungle to discover that he may not be who he seems. Also, McGarrett is threatened with a secret from his past, on HAWAII FIVE-0.
("Ke kanaka i ha'ule mai ka lewa mai" is Hawaiian for "The Man Who Fell from the Sky")
BLUE BLOODS
"Meet the New Boss" – Gormley looks to Danny and Baez for help tracking down a former NYPD detective he believes may be a threat to Frank's safety. Also, Erin navigates office politics when she chooses to reopen a closed case; Jamie is transferred to a new precinct with a lot of problems; and Frank and Baker team up to investigate a complaint about an SVU detective, on BLUE BLOODS.