This is an archived article and the information in the article may be outdated. Please look at the time stamp on the story to see when it was last updated.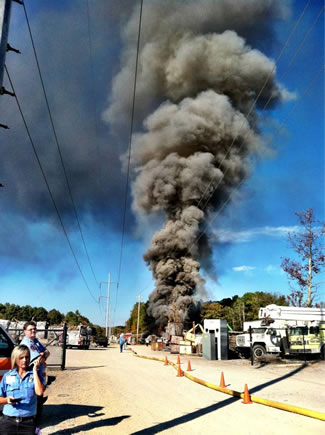 CULLMAN, Ala. – There is a large fire at Willingham Salvage, off of Highway 278 in Cullman.
The fire started about 2:40 p.m. Wednesday, according to The Cullman Times.
You can see smoke from several miles away.
Firefighters are still on the scene.