This is an archived article and the information in the article may be outdated. Please look at the time stamp on the story to see when it was last updated.
MADISON, Ala. — The official kid logo for the Rocket City Trash Pandas was announced Saturday at Dublin Park.
Congratulations to Jackson Shepard of New Market School. His design "Rocket City Trash Panda" received more than 1,300 votes out of 3,668.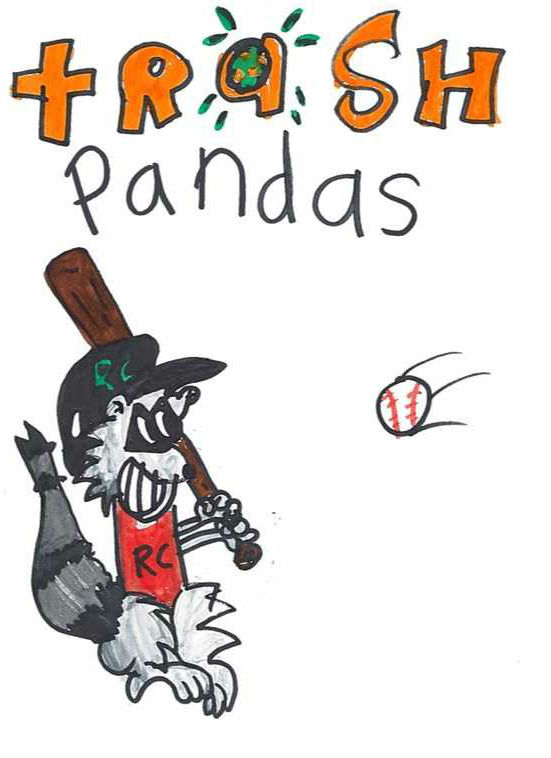 Here are the Top 5 Designs:
WINNER: "Rocket City Trash Panda" by Jackson Shepard, 3rd grade at New Market School (1,304 votes)
2nd place: "Trash Panda Baseball!" by Alexandra Corbett, 6th grade at Riverton Intermediate School (1,256 votes)
3rd place: "Rocket City Trash Panda at Bat" by Mekayla Humphrey, 8th grade at McNair Jr. High School (731 votes)
4th place: "Trash Panda Logo" by Zac McGee, 5thgrade at Horizon Elementary School (298 votes)
5th place: "Rocket City Trash Pandas – Let's Play" by Christopher Bailey, 3rd grade at AAA (76 votes)
A total of 75 designs were submitted from Oct. 8 through Oct. 19. The contest was open to all 3rd – 8th graders from across the area.