This is an archived article and the information in the article may be outdated. Please look at the time stamp on the story to see when it was last updated.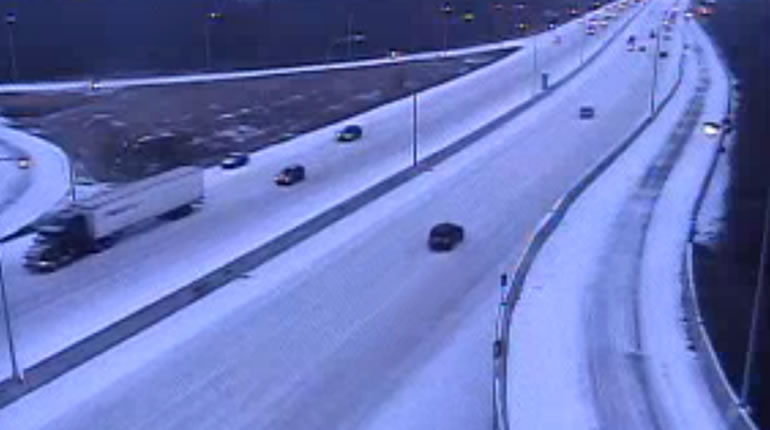 TENNESSEE VALLEY (WHNT) – If you live in the Shoals, you may see some icy conditions this morning on your drive.  If you live in Tennessee, it's more dangerous due to sleet, freezing rain and snow.
Roads are slick and icy in areas such as Fayetteville, Lawrenceburg, Collinwood and other parts of southern middle Tennessee.
If you're headed north to Nashville this morning, there are several problem spots due to snow and ice on the roads.  There are several wrecks reported in the metro Nashville area.  Check Tennessee's live traffic camera system on Smartway.tn.gov. Once you're on that link, mouse over 'Feature Menu' on the top right and click 'Traffic Cameras.'
In Huntsville to the south and east – it's just a cold rain this morning.