This is an archived article and the information in the article may be outdated. Please look at the time stamp on the story to see when it was last updated.
Madison County
Popeyes Lousiana Kitchen
5946 Hwy 72 E, Gurley, AL 35748
Score: 77
The report showed dirty dishes stored with clean ones.
A cooking pan stored on the floor was used without being washed.
The hand sink was also blocked.
Employees were also not properly washing their hands or not washing them at all
Employees were not properly changing gloves between tasks.
All violations were corrected. As per company policy, the manager was not able to comment.
______________________________________________________________
Madison County
Taqueria Toros Bravos
2713 Patton Rd SW, Huntsville, AL 3580
Score: 74 
There were fresh rodent feces found in the kitchen.
Equipment in disrepair.
Items stored in hand sink and one of the sinks was missing paper towels.
Ice was stored with a black substance on it.
The produce had a white substance on it.
All violations were corrected except for the feces. The manager did not wish to comment.
______________________________________________________________
Clean Plate Winner
Rosie's Mexican Cantina South Parkway
7540 South Memorial Parkway, Huntsville, Alabama 35802
Score: 98
Rosies Mexican Cantina is keeping it clean as they serve up food with bold flavors.
Their menu features a fresh mix of fish tacos, taco salads, and Mexican lasagna as well as Chile Rellenos and chicken fajitas that are sure to please.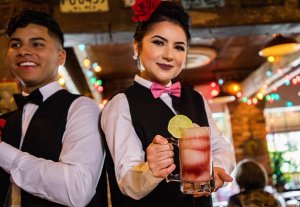 Margaritas and mixed frozen drinks are available to wash it all down.
But what about the hot and crisp chips everyone likes to munch on? They dish out 1,750 pounds a week.
If you`re looking for delicious homemade Mexican cuisine this Rosie`s Mexican Cantina team wants you to come to be part of their family.