This is an archived article and the information in the article may be outdated. Please look at the time stamp on the story to see when it was last updated.
HOOVER, Ala. – U.S. Marshals have arrested a suspect in the shooting at a Hoover mall.
The Alabama Law Enforcement Agency said Erron Martez Dequan Brown, 20, of Bessemer, was arrested in Fairburn, Ga., around 9 a.m. Thursday.
Hoover police shot and killed Emantic "EJ" Bradford Jr., 21, while responding to the shooting call at Riverchase Galleria on Thanksgiving night. Police said Bradford wasn't the gunman, but he had a gun that officers saw.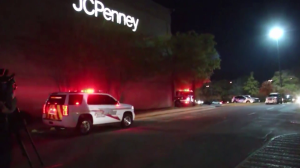 Two other people were injured in the mall shooting before officers arrived. Brown faces a charge for the attempted murder of Brian Wilson, 18, of Birmingham. A 12-year-old girl was the other shooting victim. No one has been charged in connection with that shooting and police have not indicated who they suspect fired the shot that injured her.
Bradford's death has sparked protests in the Birmingham area. Hoover city officials said in a news conference Thursday morning that they were asking the state for permission to release more information about the killing, and they would release the information on their own if they didn't get a response by noon Monday.
The suspect would have to be extradited from Georgia, and sources say that process could take anywhere from a few days to a month. Authorities said his bond will be set at $150,000.
Authorities said they also plan to charge Brown with additional crimes.