This is an archived article and the information in the article may be outdated. Please look at the time stamp on the story to see when it was last updated.
Before starting his 13-day trek through Asia, President Trump made a stop in Hawaii. While there, he and the First Lady were greeted and presented with leis by a young Hawaiian girl with ties to the Tennessee Valley.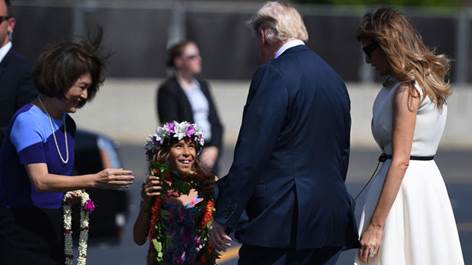 Nine-year-old Mikayla Webb is the granddaughter of Will Webb, President/Co-Founder of the Huntsville-based nonprofit Still Serving Veterans.
Webb said, "Our precious granddaughter is vivacious, outgoing and loving.  So, she was a perfect Hawaiian ambassador."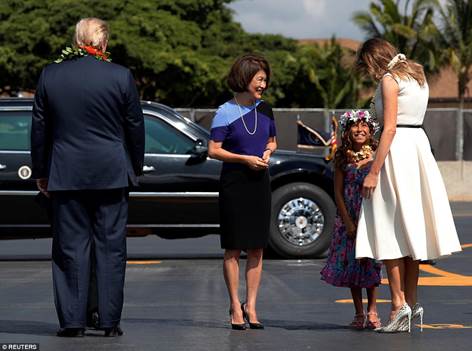 Mikayla's dad is an Army Major stationed in Hawaii.
Mikayla Webb was excited to be chosen to present the leis and even received a hug from Melania. FLOTUS later posted the moment on her Instagram page.
Webb said that his grandddaughter told him that the "First Lady was very sweet"  and that the First Lady's hug was "an awesome thrill."