This is an archived article and the information in the article may be outdated. Please look at the time stamp on the story to see when it was last updated.
The National Hurricane Center began issuing advisories Wednesday for a tropical system that has the potential to become a hurricane as early as Thursday evening. If it does, it would become the second named storm of the Atlantic Hurricane Season, and it would receive the name "Barry".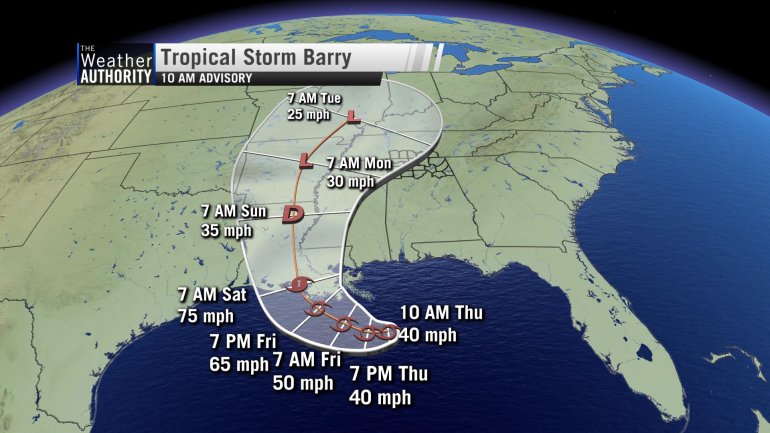 A Tropical Storm Watch is already issued for portions of the Gulf Coast, including the Mouth of the Mississippi River west into Morgan City, Louisiana.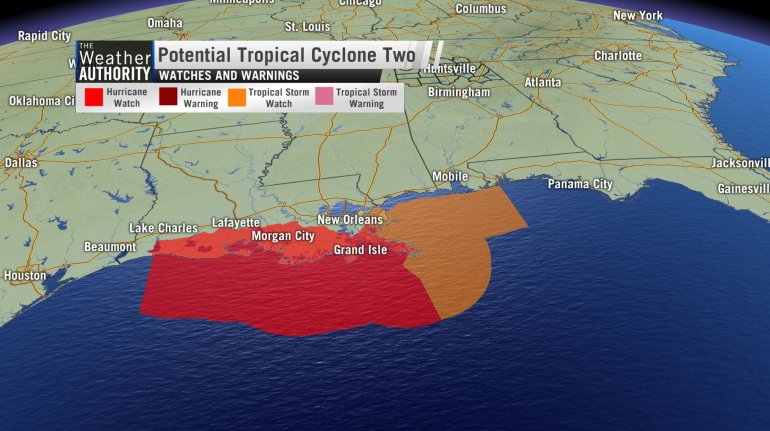 The 'main' impact from this storm happens in Louisiana and Mississippi; however, some indirect effects will influence the weather from the Alabama/Florida Gulf Coast north to the Tennessee Valley: greater coverage of daily thunderstorms and stronger rip currents along the immediate Gulf Coast.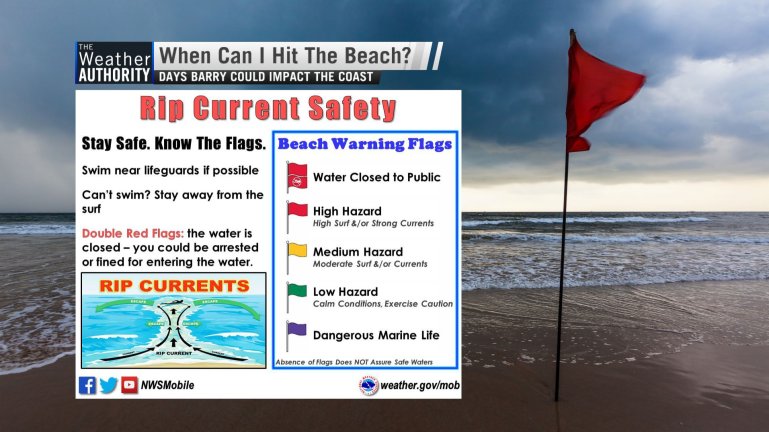 Let's be clear. If you have beach plans in Alabama or Florida this weekend, there will not be a hurricane interfering in your plans. If you are traveling through South Louisiana or even southeastern Texas, you will have to deal with it. It may rain or 'storm' at times with the system nearby, but the potential hurricane is not going that way.
Traveling to the coast or just interested in the weather there? The latest forecast is available here from NWS Mobile and on Live Alert 19! Just add your destination or point of interest as a place, and you'll get alerts, weather updates, and the updated, human-made forecast for that area. You can also see the latest tracks (once they are issued) from the National Hurricane Center with Live Alert 19 on your schedule.