This is an archived article and the information in the article may be outdated. Please look at the time stamp on the story to see when it was last updated.
HUNTSVILLE, Ala. - All eyes have turned to the Georgia 6th. A special election to fill the House seat of Tom Price (R), who became the Secretary of Health and Human Services, has evolved into the most expensive House race in American history. The race has become a bellwether of sorts for Democrats, looking for a surge in the House.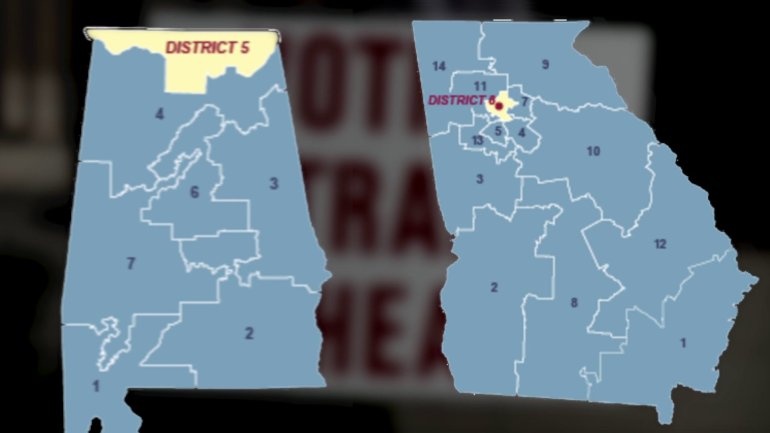 Regardless of outcome, the race between Karen Handel (R) and Jon Ossoff (D) will lead to prognostication over the congressional districts that may or may not be up for grabs in 2018.
So how does the district at the center of the moment compare to Alabama's Fifth District, which encompasses most of north Alabama?
At first blush, Georgia Six, the district up for grabs in the Atlanta suburban area is notably smaller than Alabama Five, the district that contains Huntsville and that Representative Mo Brooks (R) calls his own.
However, population wise, the districts are roughly the same size.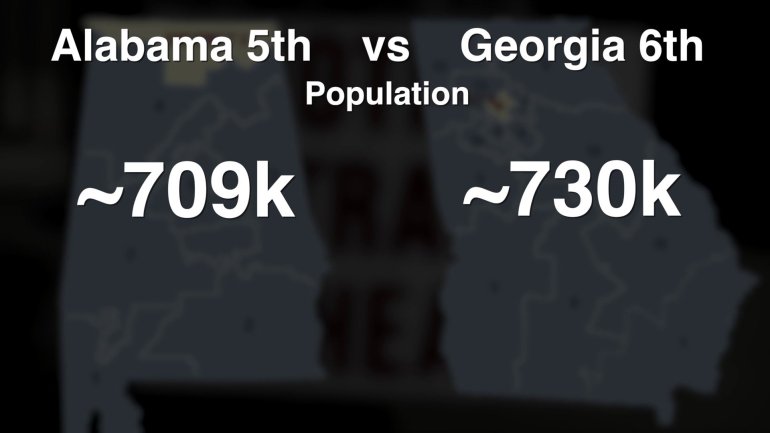 The Georgia Sixth is much wealthier than the Alabama Fifth.
The median household income is roughly $84-thousand in the Sixth, versus $52-thousand in the Fifth.
The average household income is even more striking at $117-thousand in the Sixth, versus $71-thousand in the Fifth.
Also the average citizen in the Georgia Sixth has more education than Alabama's Fifth. 60% of the Georgia Sixth's population over 25 have a Bachelor's Degree or higher, compared to only 31% in the Alabama 5th.
The Alabama Fifth is also 77% white, compared to 70% in Georgia Sixth with much different distributions of minority populations.
At first blush, you might hear about a traditionally Republican district that's well-educated and relatively well-heeled, and you could project some similarities on the district that contains the Rocket City.
But when you look at the whole scope of the districts, meaningful differences emerge.
Those differences also carry through to the actual political trends of the two districts.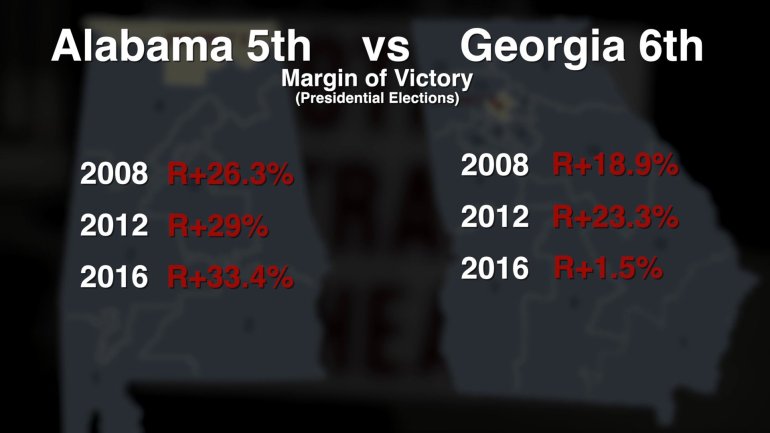 A big part of the reason that the Georgia Sixth became a target for Democrats in this special election is because Donald Trump only won the district by a margin of 1.5% over Hillary Clinton. That's especially striking when you compare it to a nearly 19% win for John McCain in the district in 2008 and a 23.3% district win for Mitt Romney in 2012.
Meanwhile, in the Alabama Fifth, Republicans have increased their margin of victory in each of the last three presidential elections, including a resounding 33% margin of victory for Donald Trump in November 2016.

All told, while extrapolating the results from Georgia will become a political pastime until the next bellwether race, there are meaningful differences to note between the Georgia Sixth and the Alabama Fifth district.