This is an archived article and the information in the article may be outdated. Please look at the time stamp on the story to see when it was last updated.
By ERICA WERNER, Associated Press
WASHINGTON (AP) – A Republican congressman from Alabama says Democrats are engaged in a "war on whites."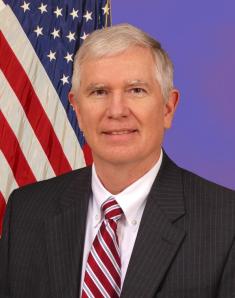 Congressman Mo Brooks made his comment on conservative talk radio host Laura Ingraham's program. He said the Democratic Party claims white people hate everyone else and that it's part of President Barack Obama's strategy of dividing people on the basis of race, sex and class.
On the radio link, these comments come in at 12:00.
The remarks came in a discussion on immigration legislation passed last week by the House that could result in increased deportations.
Brooks was responding to analysis saying that the Republican Party risks losing any appeal to Latino voters and will not be able to be successful in a national race if it appeals only to white voters.
Brooks defended his comments in a phone interview Tuesday with The Associated Press.