This is an archived article and the information in the article may be outdated. Please look at the time stamp on the story to see when it was last updated.
WHNT News 19 sent five questions to each of the candidates running for Mayor of Madison.  Here are the answers, straight from the candidates.
1. What is the most pressing issue facing Madison today?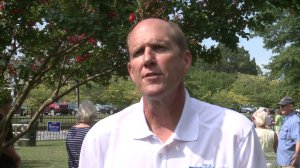 Paul Finley: Madison City Schools are not receiving from Limestone County residents ­ whose property has been incorporated into the City of Madison ­ funding equivalent to that of Madison County residents who live within the City of Madison. We have a strong history in solving similar issues and, in fact, when we came into office in 2008, our number one threat was the inability to find the funding for the second high school, which is James Clemens today. In that we consider this situation the most pressing issue to our city, it will be our number one priority as we enter office.
Hanu Karlapalem: Lack of communication. This is a symptom of the bigger ultimate issue of a complete lack of leadership
Troy Trulock: Limestone County funding for our school system. I have been proud to work closely with the Chairman of the Limestone County Commission as well as Limestone, Huntsville and Madison City School Superintendents to help find a solution.
What is one practical, specific policy you plan to implement in the first year of your administration?
Paul Finley: My first day in office I will create and fill a support position for the Mayor to manage projects, support council, and department heads with consistent communication. This type of position is critical for the success of Madison.
Hanu Karlapalem: I will implement a transparency portal so that residents will have real time access to public information in easily searchable and user-friendly format. I will leverage the brain trust of knowledgeable folks who live in Madison and implement solutions using cutting edge technology. For example, we will develop an app where people can take pictures of potholes, traffic, flooding etc and press a button that will automatically route the concern directly to the correct department head, These images will be geo-tagged with the location and time that will keep well-organized record of these issues.
Troy Trulock: Improved funding for our school system is a top priority. We must solve this problem to maintain the high quality education for our students and a standard of excellence that our citizens expect.
What worries you most about Madison currently?
Paul Finley: When I left office in 2012, we communicated well, had a strong team, and were poised for continued success. The absence of communication from our current Mayor to our City Council has created animosity and adversarial relationships between the people who were elected to govern and manage the city. We have challenges with infrastructure, schools, and revenue that we must fight ­ rather than fight amongst ourselves.
Hanu Karlapalem: Dwindling funding to schools, deteriorating infrastructure and roads, and stagnant economic development
Troy Trulock: We have had tremendous success within the past 3 years for jobs and business growth in Madison resulting in the highest revenue ever for our city in 2015, and 2016 looks even stronger. We must keep up this success to provide needed revenue for our schools and our city.
What differentiates you from your opponents?
Paul Finley: As Mayor I led a team that helped resolve one of the most daunting problems the Madison City School system has faced since its inception ­ building a second high school. As Mayor I led a team that brought the Shoppes of Madison to the City, which now generates $1.8 million in sales tax revenue to the City budget; As Mayor I buried a hatchet (literally) with Huntsville Mayor Tommy Battle, and then worked together to secure five major road projects: County Line/565, Zierdt Road, Old Madison Pike Bridge, County Line Road, and Martin Road inside the gate, which have improved travel dramatically in Madison; Lastly our focus on strong communication and collaboration while in the Mayor's office brought people together, and in 2012 Madison was united and proud. Neither of my opponents have achieved the same high level results nor do I believe they have the skill sets to do so.
Hanu Karlapalem: My Vision, accountability, leadership, unity, and ethics (VALUE). I will provide an efficient and transparent city administration with a clear plan for sustainable, long-term smart growth. I am the only candidate not indebted to special interest groups because I have accepted no PAC contributions. I am indebted only to the residents of Madison and serving their interests. My decision-making will have no personal or political agenda because I am not affiliated with any political party. I will make practical decisions based purely on simple economic principles of cost vs. benefit and risk vs. reward I am not part of the "good ole boys club" in Madison and will represent ALL residents. I am not tied to any specific city council candidates. I have specifically chosen to stay neutral in these races so that I do not damage relationships with any of them and so that I have no bias against or preference towards working with one candidate more than the next.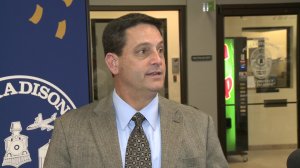 Troy Trulock: Successful teamwork has resulted in opening the I-565/County Line Road interchange, opening the Old Madison Pike Bridge, and accolades for our city such as: One of Americas 10 Best Towns for Families; #2 Best Place to Live in Alabama; #8 Best Small City in America for Working Parents; #2 City in the United States for Veterans; #3 Best Suburb in Alabama; 11th most business friendly city out of the top 50 cities in the state; Top 30 safest cities in Alabama; Google chose Madison as the Digital Capital of Alabama.
What about you might surprise voters?
Paul Finley: I love to do crossword puzzles. Most days I print the USA Today puzzle from their online site and start it when I finally sit down at night. Some nights I finish, and other nights I barely get started. Regardless, I love the challenge each puzzle brings.
Hanu Karlapalem: The tremendous support that I have been receiving from the voters gives me so much confidence that the people of Madison will give me an opportunity to serve all the people. Many people have told me that they will vote for me but fear the repercussions they will face at work or church if they support me publically. I think voters would be shocked if they knew how many times I have heard this shared sentiment.
Troy Trulock: I am a retired Army officer, combat veteran, and Bronze Star recipient. I was proud to serve my country, defending our liberties and our freedom, and am now honored to serve the city and citizens of Madison.
The municipal election is Tuesday, August 23 — we encourage you to vote. Visit AlabamaVotes.gov to check your district and voting precinct before then.