This is an archived article and the information in the article may be outdated. Please look at the time stamp on the story to see when it was last updated.
Below are five questions we posed to each of the candidates running for District 5 on the Madison City Council. Here are the answers, straight from the candidates.
1. What is the most pressing issue facing Madison today?
Tommy Overcash: I think the most pressing issue facing our city is Madison City Schools not getting the Limestone County tax funding equivalent to that of Madison County residents who live within the City of Madison. One of my top priorities will remain the resolution of these tax issues with Limestone County, which are a major liability to the continued success of our outstanding school system. I also think examining possible compromises on the issues will result in a quicker solution than taking a hard stance and letting it drag out indefinitely in the courts as well as working closely with our state representatives to make sure it is handled properly at their level as they are major stakeholders in the resolution of these issues as well.
Dan Shanahan: We have several to choose from. Projected growth in the county and city of Madison will put pressure on our school system. Quality schools is a big draw for both businesses and families who wish to relocate to Madison. Additionally, the annexation of land in and surrounding Madison will have a long term effect on our ability to grow and provide the necessary services our city and school will require in the future.
2. What is one practical, specific policy you would push to have implemented in your first year on the council?
Tommy Overcash: I would like to see the city employ additional dedicated economic development staff whose sole task will be to bring new businesses to Madison or help existing ones grow their base. At least one of these positions should be at department head level or at a minimum a major deputy to the City Planner. I believe once up to speed these positions would more than pay for themselves and would provide long term financial benefit to our city.
Dan Shanahan: The road network in Madison must be addressed. Slaughter Road is an over-traveled road. It needs more turn lanes and really needs to be expanded to a four lane road. Eastview Drive is in the same situation, it is a choke point during rush hours and the backups will only get worse over time.
3. What worries you most about Madison currently?
Tommy Overcash: Madison will have at least three new council members after this election, currently has two major department heads on administrative leave, and has four areas that have very new department heads. The next administration will need to come together as a well-functioning organization very quickly. At that time, the City of Madison will need strong, proven municipal leadership more than ever.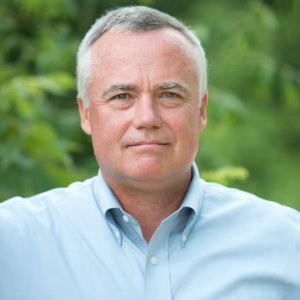 Dan Shanahan: As our city grows, it appears that only a select few of the citizens of both District 5 and Madison overall are truly represented in the City Council. What is needed is fresh leadership, leaders with moral fortitude, those to committed to the city and their families for the overall good of the community instead of the pleasures of a minority that live in this city.
4. What differentiates you from your opponent(s)?
Tommy Overcash: I have served on Council for 12 years, six years as president, and know that my leadership, experience and relationships with City, County, State and Federal leaders has and will continue to be a positive strength for Madison. Not believing in status quo, I continue to explore new and better ways to fund the projects necessary for the continued improvement of our schools, infrastructure, and quality of life for all of our residents. I have proven municipal experience; the kind of experience that is unparalleled in the effort to strongly move Madison forward.
Dan Shanahan: I believe in supporting the voice of the citizens of District 5 and not any agenda of my own. I don't come with any political baggage that the current city council members may have. Integrity, honesty, and a commitment to do what is right for this community is what I bring to the table.
5. What about you might surprise voters?
Tommy Overcash: I am an Eagle Scout, as are our three sons, my brother, and father-in-law. In fact, I have worn a Scout uniform over 28 years as a Cub Scout and Boy Scout in my youth and as a Cub and Boy Scout leader as an adult. The Scout program teaches wonderful leadership and self-reliance skills that translates quite well into community volunteerism and local government service.
Dan Shanahan: I can work with anyone. Unlike many on the city council today, I have a history of team building and working through difficult issues in order to find solutions to difficult problems. I am a great listener, I want to hear what the citizens of District 5 have to say and bring that to the city council in each and every issue that comes before the council and the city of Madison. Thank you.