This is an archived article and the information in the article may be outdated. Please look at the time stamp on the story to see when it was last updated.
HUNTSVILLE, Ala. — We asked each of the candidates running in the Aug. 28 municipal elections to answer 5 questions that, we hope, will give voters greater insight into the candidates and how they will approach governing.
There is only one Huntsville Board of Education race on the ballot. That's in District 4, between incumbent Walker McGinnis and Ryan Renaud.
The questions and answers are listed below, along with some links to the candidates' own social media or web pages.
Please note, we asked the candidates the following questions before news of the district's budget shortfall broke. Bob Hagood, the Deputy Superintendent of Finance, says the district is in danger of going under one month's operating budget reserve. 
The candidates and their responses are listed in the order they will appear on the ballot.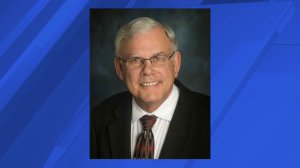 1 – What in your background qualifies you to serve in the office you're seeking?
In 2014 I was elected to the HCS Board of Education representing District 4. I currently serve as the Vice President. I worked for 36 years in the Huntsville City School as a teacher, coach, assistant principal, and principal.   My involvement included participating in several system strategic planning committees, represented the HCS on college recruiting career days, and revised the HCS Section 504 manual.  For several years I conducted workshops and training sessions locally, regionally, and nationally on special education/Section 504 issues.  Prior to that I was a board member of the Schools Foundation, worked with Principally Speaking and Free to Teach activities.
I received my BA (English) at Rhodes College and my MS (School Administration and Supervision) from Alabama A&M.  Since then My background also includes military and business experiences that have enhanced my educational background.   I served in the US Army Reserves for 20 years in an armory located in District 4.  I retired as a Major (Signal Corps).  In addition, I have business experience in the insurance (Lincoln National) and real estate (Keller Williams, Rise, and Zeriss) worlds. 
2 — What are two specific ideas you will focus on in representing your district?
My first obligation as a school board member is to ensure our students are receiving the best education possible and our teachers have the tools they need to teach.  In the next four years I would like to see Ridgecrest and McDonnel elementary schools renovated.  I also want to work closer  with businesses and our community to help support our schools.  We are at varying stages in this effort at present.  I appreciate the close ties developed with my counterpart on the City Council, Bill Kling.
3 — How are Huntsville City Schools doing on the path toward integration and unitary status? What are the issues within that where you see it doing well, and where it needs more work?
For decades the HCS did not address integration through zone lines.  Since I came in 1970, no superintendent addressed this effectively.  Now, with the Consent Decree, we have requirements on how we are addressing these issues.  It has proven to be a painful process, but sorely needed.  All schools and feeder patterns are now aligned.   Although a slow process, we are moving forward towards Unitary Status.  I have asked our legal team to give monthly status reports on progress in the 7 Green Factors.  These reports are geared for the public to understand.  Although we have not officially "cleared" any of the Green Factors as of this date, several look close.  The discipline issue is part of the Consent Decree and is a painful work in process.  As a former teacher I have my own thoughts about handling discipline in the classroom, but we also have the Department of Justice to deal with and they have many different ideas.
4— What are you looking for in the new superintendent of the school system?
We are not looking any more.  We found her…. Mrs. Christie Finley.  She brings a wealth of successful experiences in this and other systems, is well-versed in education matters, finance, legal issues, and IT.  She is of impeccable moral standing and appears well in any company.  She is highly thought of in educational, business, and community circles.  I have no doubt that she will set the example for employees by being fair and firm.  Finally, she will not be easily swayed nor allow others to intimidate her.
5—Why should voters trust you?
Voters should trust me because I do what I say I'll do. I always try to return phone calls promptly and listen to concerns carefully. I have been in the classroom and understand the issues our teachers go thru every day and I always will put our children first.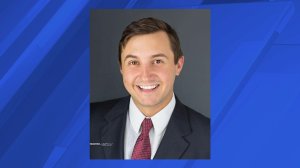 1 – What in your background qualifies you to serve in the office you're seeking?
   I am a product of Huntsville City Schools. Raised by a single mother here in Huntsville, we worked hard to land within the HCS district. Throughout my educational and professional career I have worked hard to have opportunities to lead by example and strive to bring out the best in others. I currently work as a Mortgage Loan Originator with Trustmark National Bank. Outside of my day job I also serve on a variety of non-profit boards in the local Huntsville area which include: YMCA Early Childhood Education Centers (Board of Managers), RotarAct Club of Huntsville (Service Chair / 2nd term), Huntsville Hospital Development Council, Urban Engine Educators Network (leadership & Charter Member), UA Alumni Association of Madison County (Young Alums Board), Leadership of Huntsville & Madison County (Connect 19 – Graduate, Connect 20 –Day Chair, Connect 21- CAPS Chair).
2—What are two specific ideas you will focus on in representing your district?
My top priority as a potential board member is moving our School system to unitary status as quickly and efficiently as possible. It will not happen overnight or within the next year, but with proper leadership and honest, transparent communication we will obtain this goal for our schools.  It is important to note that this is not possible without working together as a board, to achieve a common goal. To do this, we must present a unitary front and move this system forward together, as one.
Balancing the budget is also a top priority for this campaign. With the recent news of the current financial crisis our system is facing, it is as evident as ever that we are in desperate need for financial oversight from our board members. With my background in banking as well as past audit experience as an intern with the Alabama Department of Economic and Community Affairs, I truly believe I could bring a wealth of knowledge to the board in regards to our current financial situation. We need board members who are knowledgeable about our revenue streams as well as their restrictions (especially those revenue streams with are funded by the state and federal government). With proper financial oversight from the board, we can begin to recover our system from the current financial crisis and get us back on track.
3 – How are Huntsville City Schools doing on the path toward integration and unitary status? What are the issues within that where you see it doing well, and where it needs more work?
While we have made significant improvements in facility upgrades as well as curriculum offerings across district lines, we have a long way to go. We need to see significant improvements in student achievement gaps, specifically among the reading levels of our elementary students. Once we begin to address this issue, we will see the achievement gaps in middle and high school students begin to close as well.
4— What are you looking for in a new superintendent of the school system?
I was very excited to hear that Christie Finley was appointed as the new superintendent of Huntsville City Schools. Each department she has worked within has thrived under her leadership. She has a great reputation among the education community and I believe will serve our system extremely well and be a key factor in moving HCS forward.
5—Why should voters trust you?
I have always had a passion for public service. As a Huntsville native, the local public education system is near and dear to my heart. I probably have some teachers who would argue that I was a bit of a wild card in my younger years. However, those same teachers would tell you that I have always been very passionate about everything I do. Even when I make mistakes, I own up to them. I take pride in taking responsibility for my actions. As a potential board member, I promise the voters of District 4 that I will do my best to serve on behalf of the best interest of our students. That is my goal moving forward, win lose or draw on August 28th; I will continue to pour my time, resources, and energy into promoting the continued progress and growth of Huntsville City Schools.