This is an archived article and the information in the article may be outdated. Please look at the time stamp on the story to see when it was last updated.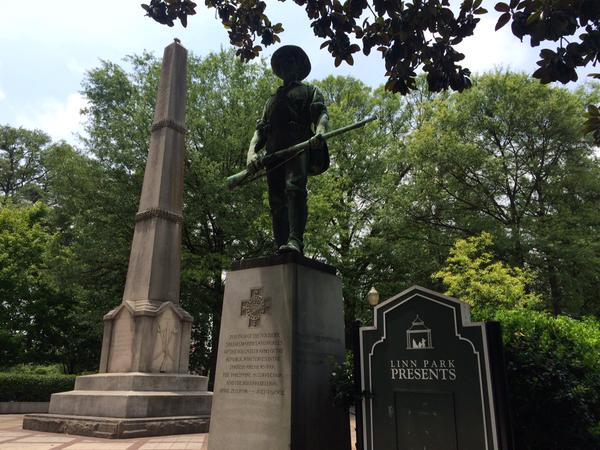 BIRMINGHAM, Ala. – In the wake of the violence in Charlottesville, more cities are discussing the future of Confederate monuments, despite laws that protect them.
Tuesday, Birmingham Mayor William Bell ordered a Confederate monument in a city park to be covered while legal options are explored for its removal from Linn Park.
AL.com reports that City Council President Johnathan Austin asked the mayor to defy state law and remove Confederate monuments from city parks.
"We need to take them down," he reportedly told the mayor during a city council meeting. "We will deal with the repercussions after that."
Governor Ivey signed a monument protection bill into law in May. Breaking the law could result in a $25,000 fine.
A GoFundMe account was established by a group called "People of Birmingham" with a goal of $25,000 to pay the fine.
The Confederate Soldiers and Sailors monument has stood at the entrance of the park since it was given to the city by the United Daughters of the Confederacy in 1905, AL.com reported.