This is an archived article and the information in the article may be outdated. Please look at the time stamp on the story to see when it was last updated.
MONTGOMERY, Ala. - The Alabama Legislature started its session today.  WHNT News 19 spoke with a number of north Alabama lawmakers about whether this year's efforts will carry the same bitter tone as last year's.
"If there's anything from talking to my colleagues that I think there is a strong consensus on, it's that we don't want another year like last year," said Rep. Mike Ball.
As for those colleagues, they use a lot of qualifiers when it comes to a less contentious session.
"I would love to hope for that. Whoever is thinking that is optimistic, and we should all be optimistic," said Rep. Phil Williams.
Optimism is a key word, or a code word -- one of the two.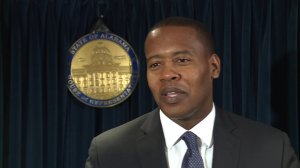 "I'm very optimistic about what we're going to accomplish in this particular session. I think all of us suffered from this sense of being burned out from the last three sessions that we were in this last year," said Rep. Anthony Daniels.
While those who are optimistic point to all the bickering they did, that they don't want to do again, others focus on what they couldn't do and say.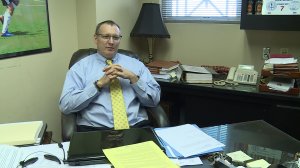 "Anyone that thinks it's not going to be contentious, I think, is kidding themselves," said Senator Paul Sanford.  "I think we're looking at a General Fund that has $42 million less than the budget they passed in September, after tax increases and transfers."
"Last year, in all the special sessions, we didn't really provide any long term solution to the problem that Alabama has with its budgets," said Rep. Williams.
The one thing everyone agreed should help is that they've argued a lot of the less popular proposals to death already.  Lawmakers also mentioned the idea of a lottery to feed the General Fund seems to be gaining momentum.  The concept didn't get a ton of play last year.
There's the budget, but legislators bring personal agendas
The legislature faces down a number of big issues each year, many of which orbit around the budget.  But while there's one very public legislative agenda, Montgomery has dozens of parallel agendas, with lawmakers trying to get through small changes that can mean the world for the people they impact.
We followed through on a few of those personal projects to show you the complexity of the work in Montgomery.
The session opened with a prayer and an initial meeting which lasted less than 15 minutes.  During that time, we caught Rep. Ball already bouncing around the chamber, passionately gesturing with a green folder.
The folder contains Lenni's Law -- which will decriminalize CBD oil.  It furthers another big project that he got passed, Carly's Law.
"The main thing I was doing before I dropped the bill in, is there's a lot of people that were already supportive and several people who said, 'Don't drop that bill in until I get a chance to sign it,' because they wanted to sign onto it and they wanted to show that they support it," said Rep. Ball.
Each house member we spoke with had a bill they personally hoped to advance.  For Rep. Williams, it's about school security.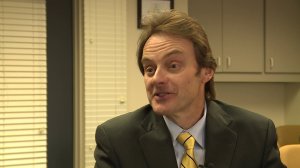 "There's something missing right now to allow our superintendents to allow confidentiality when it comes to certain plans to protect students. That's one of the things I'm working on," Williams said.
Williams is intentionally a little vague about exactly what he hopes to get through the legislature, because it's a sensitive security topic.
Rep. Daniels brings up the economy and one of his projects.
"Payroll tax holiday for small business that are in higher than normal unemployment areas, so that we're able to incentivize companies in those areas that are paying at least $10 an hour, by providing them a payroll tax holiday," Daniels explained.
All of these projects could provide some value to the state, and each comes with important questions.
So while the legislature has to handle the huge debacles, like the budget, its members also hope to tackle more personal causes, creating parallel agendas for the session.