This is an archived article and the information in the article may be outdated. Please look at the time stamp on the story to see when it was last updated.
MONTGOMERY, Ala. – Citing powers granted to him in the Alabama Constitution, State Auditor Jim Zeigler has ordered Governor Robert Bentley to appear at his office and testify under oath about a number of things related to the scandal involving an inappropriate relationship with a senior member of his staff.
The order gives Bentley 10 days to produce the documents demanded and to be placed under oath to testify.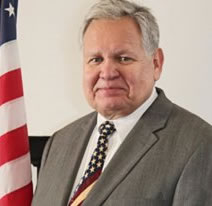 "When you read the state constitution and the state code, you'll find some interesting stuff," Zeigler said. "Like the power to compel officials to appear, and to put them under oath, which is vested in my office as State Auditor."
The order lists 11 areas of inquiry for which Gov. Bentley is required to produce documents, including expenditures and flight and passenger manifests for state aircraft, among other things.
Zeigler cited Alabama Code Section 36-16-1 and 36-16-2, which lay out the official powers and duties of the office of State Auditor, including, "The Auditor has authority to require information on oath, to be administered by him, from any person touching any claim or account he is required to audit."
"I'm just doing the job the citizens of Alabama elected me to do," Zeigler said. "I am required to audit the expenditures of the state, and I intend to get answers to these questions on behalf of the taxpaying public."
The order stems from Bentley's relationship with his former chief political advisor, Rebekah Mason. Audio recordings of Bentley talking to Mason in intimate terms were made public in the last few weeks, creating a firestorm in Montgomery.
Bentley, who divorced his wife of 50 years in September, denied having a physical relationship with Mason, but admitted "inappropriate" conversations with Mason, who is married with children.
Read Zeigler's full order by clicking here.