This is an archived article and the information in the article may be outdated. Please look at the time stamp on the story to see when it was last updated.
MONTGOMERY, Ala. (WHNT) – On Friday, State Auditor Jim Zeigler announced he filed a mandatory report to the Alabama Ethics Commission, initiating a formal legal investigation. The investigation is to look into potential misuse of state property, and the legality of Senior Political Advisor Rebekah Caldwell Mason's status as either a public official or a lobbyist.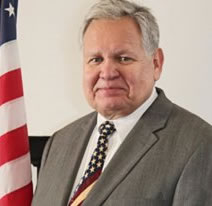 "The Governor continues to disgrace the state of Alabama, and in my official capacity as State Auditor, I am required to report these suspected violations, Zeigler said. "It is clear that he is misleading the people of the state about the nature of his relationship, but it is also clear that Ms. Mason is required to either be classified as a public official, or file as a lobbyist, in her capacity as an advisor who is paid by an outside source."
Ziegler states in a release "The Ethics Commission presumes that an employee who is paid from a source other than public money but who performs all of the functions of a public sector employee cannot serve under that arrangement without violating the fundamental principles underlying the Ethics Act."
READ: Zeigler report to the Alabama Ethics Commission
In a report to Tom Albritton, Executive Director of The State Ethics Commission, Zeigler questions the matter in which Mason is paid, whether Governor Bentley and Mason are using state property in furtherance of their personal relationship, and if they have used their position to interfere with an Attorney General's investigation.
"The Governor needs to be truthful with the people of our state, about the nature and funding of Ms. Mason's employment with his office," Zeigler said. "This is not about his personal peccadillos, it is about the improper use of state funds and the right of the people to know who is paying the advisors to our public officials."
Governor Bentley responded to the complaint Friday afternoon, saying, "I have always complied with the ethics laws of the State. In fact, I voluntarily release my tax returns to the public every year in a spirit of openness and transparency. I have always and will continue to cooperate with the Alabama Ethics Commission."