This is an archived article and the information in the article may be outdated. Please look at the time stamp on the story to see when it was last updated.
GUNTERSVILLE, Ala. — Guntersville police have given the all clear at Regions Bank off Hwy 431.
Police say a customer drove into the parking lot around lunchtime and saw two bags in some bushes in front of the bank. The customer alerted the clerk inside, and Guntersville Police responded to the scene.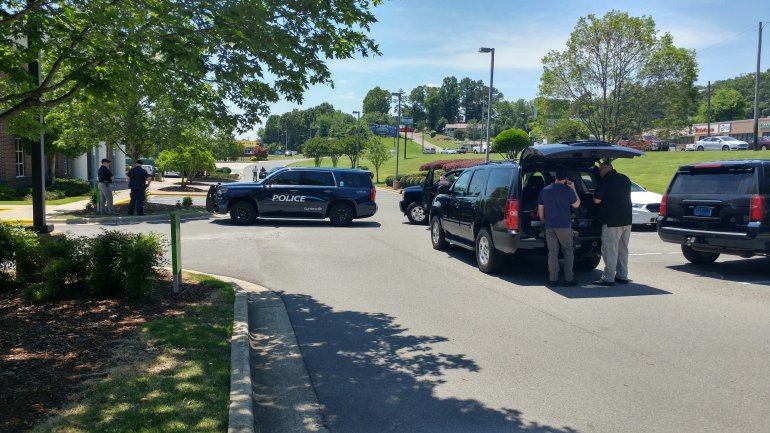 Police followe procedure and were cautious.
A hazardous devices expert from the Huntsville Police Department helped GPD safely remove the bags from the bushes.
The bags were discovered to contain personal property and clothes.