This is an archived article and the information in the article may be outdated. Please look at the time stamp on the story to see when it was last updated.
HUNTSVILLE, Ala. (WHNT) —  Police are warning parents to check their children's online privacy settings and monitor their internet use after a North Alabama man allegedly targeted a young Huntsville girl through Facebook.
Hanceville resident Anthony Wade Sisk was working in Cullman when police say he contacted the 15-year-old.
According to police records Sisk started a relationship online through Facebook and eventually meet up with the girl at least twice. Police say on the second encounter Sisk had a sexual relationship with the minor.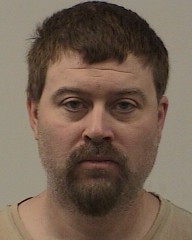 42-year-old Sisk is charged with  2nd degree sexual abuse, sodomy, enticing a child and electronic enticement of a child. Sisk was booked  into the Madison County Detention Facility with a $81,000 bond.
WHNT News 19 searched Sisk's criminal record and found only traffic violations. He was also not found on any online child predator registry lists.