This is an archived article and the information in the article may be outdated. Please look at the time stamp on the story to see when it was last updated.
DECATUR, Ala. – One Decatur man is in jail after police say they found drugs and a loaded gun in his house.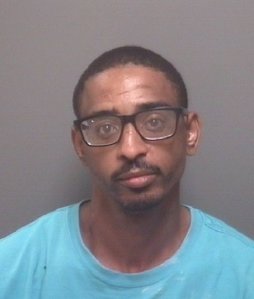 Decatur Police received complaints of drug activity in the 1100-block of 8th Avenue SE. After investigating, police say they identified Frederick Twaon Boykin as the suspect and then obtained a warrant.
Investigators searched Boykin's home on April 9th and found a large quantity of "Spice", marijuana vape pens, drug paraphernalia, and a loaded gun, according to report.
Police say they arrested Frederick Boykin and charged him with trafficking in synthetic analog, 2nd-degree possession of marijuana, possession of drug paraphernalia, carrying a pistol without a permit, and giving a false name to a law enforcement officer.
Boykin is in the Morgan County Jail with a $6,200.00 bond.
Due to the condition of the residence, the City of Decatur's Community Development Department was contacted and they deemed the home unlivable.