This is an archived article and the information in the article may be outdated. Please look at the time stamp on the story to see when it was last updated.
News release from Alabama A&M University:
: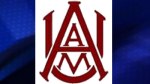 The International Society of Optics and Photonics (SPIE) and the Optical Society of America (OSA) have named R. Barry Johnson of Alabama A&M University as the recipient of the societies' joint 2012 Joseph W. Goodman Book Writing Award. 
Johnson won the award for Lens Design Fundamentals, Second Edition, a substantially revised and expanded update to the late Rudolf Kingslake's 1978 First Edition.  A biennial award funded by a personal gift from Joseph W. and Hon Mai Goodman, the award recognizes a recent and outstanding book in the field of optics and photonics that has contributed significantly to research, teaching, or industry. Johnson will receive his award at SPIE Optics and Photonics, to be held in San Diego, CA, in August.
Dr. Johnson has a number of research interests.  Chief among them are Optical engineering, lens design, ATR, human tracking systems, sensor systems, infrared, electro-optics, hyperspectral data processing, algorithm development, advanced materials for thermoelectric devices, & 3D systems.
In the new edition of Lens Design Fundamentals, Johnson extended the principles laid out by Kingslake―a mentor of Johnson―in the original edition by modernizing the examples and updating the material. He expanded the content by 50% and increased the number of figures from 200 to 300.  Johnson has been awarded 12 United States patents and numerous foreign patents based upon the United States Patents.  Several of his patents have resulted in products.  The entirety of these patents has been referenced by 80 other United States patents.
The joint SPIE/OSA award selection committee cited the book as holding a unique place in optics literature, and noted that it will serve as an indispensable resource for the next generation of lens designers. Published in 2010 by Academic Press and co-published by SPIE Press, the book sold more than 1,200 hardcover copies in its first year. It is now in its second printing and is also available as an e-book.
To be eligible for the award, books must have been published within the last six years; should be authored technical books rather than edited compilations, handbooks, reviews, or popular science books; must currently be in print, readily available from the publisher, and suppliers; and must be available in English.