This is an archived article and the information in the article may be outdated. Please look at the time stamp on the story to see when it was last updated.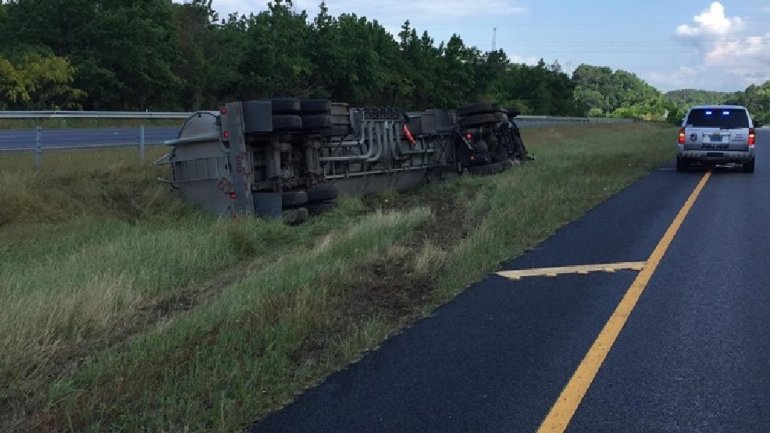 ALABASTER, Ala. — Alabaster Fire crews remain on the scene of the overturned oil tanker in the area of the 237 miler marker on I-65, according to ABC 33/40.
Officials say the driver of the truck has been transported to a local hospital with non-life threatening injuries.
According to authorities, the oil tanker was carrying approximately 8,000 gallons of gasoline.
At this time, the trailer is not punctured.
Precautions are in place to contain any runoff if a leak does occur.
Additionally, Fire officials say precautions are in place to contain other hazards that could also occur.
Alabaster Fire in a Facebook post said I-65 will remain closed during the process of removing the gasoline from the wrecked 18-wheeler while transferring it to another tanker.
Authorities are hopeful that I-65 will be reopened by 12 a.m. Sunday.
Alabaster Police tweeted that there is a detour at exit 238 onto highway 31 SB.
All lanes of traffic are closed between mile-markers 238 and 234.