This is an archived article and the information in the article may be outdated. Please look at the time stamp on the story to see when it was last updated.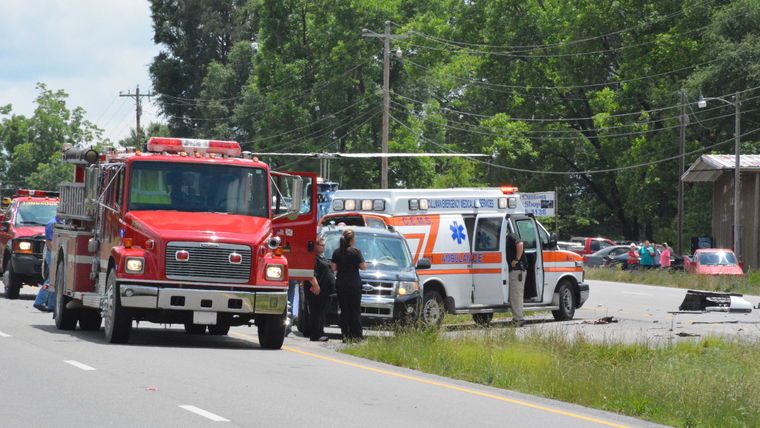 CULLMAN COUNTY, Ala. (WHNT) – Alabama State Troopers say one woman was killed and four people were hurt in a crash on Thursday on U.S. 31 just north of Hanceville.
Investigators say 30-year-old Victoria Justine Smith of Hanceville was killed when the white sedan she was driving collided with a car. Smith was not wearing a seat belt. Officials say she was thrown from the car and died at the scene.
The driver of the other vehicle, 18-year-old Conner Lawrence, was flown to Huntsville Hospital. The Cullman Times reports he has a leg injury. Three passengers in his Ford Mustang were taken to UAB Hospital in Birmingham.  All are Cullman High School seniors, and were headed to graduation practice, which was rescheduled.
Dr. Doreen Griffeth, Superintendent of Cullman City Schools, said the other three students were transported to UAB Hospital.
"We're continuing to pray for them, and they're still under care at different hospitals," she said. "We're still really hopeful we'll be able to have them at graduation and honor them at that service. We and ask everyone to continue to keep them in their prayers."
Griffeth said the system will offer counseling to any student who requests it due to the accident. Some student were actually following behind and witnessed the crash.
Cullman's graduation has been moved to Sunday, May 31 at 2 p.m. Practice will be held Friday from 1 to 3:30 p.m.
Alabama State Troopers are investigating the crash.
Cullman High School Graduation will be Sunday May 31st @ 2:00.

— CHS Class Of 2015 (@Cullman2015) May 29, 2015
@CullmanCats Class of 2015, you have endured much. Hold to your faith you will be used for greatness. God bless you all!

— mmtownson (@mmtownson) May 29, 2015