This is an archived article and the information in the article may be outdated. Please look at the time stamp on the story to see when it was last updated.
ALBERTVILLE, Ala. – Albertville Police have arrrested a Temple Crossing man after a deadly Sunday morning shooting.
Albertville Police said they arrested Michael Boraski Barnes on Monday.
Investigators said they believe an argument between two men at a house on Taylor Street led to the shooting, which occurred around 2:30 a.m. Sunday.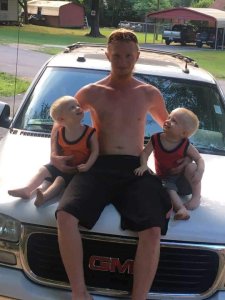 Clint O'neal Bailey, 22, died from a gunshot wound. Authorities stated his body was turned over to the Marshall County Coroner's Office, with an autopsy pending by the Alabama Department of Forensic Sciences.
Chief Jamie Smith says Barnes has been charged with murder and is currently in jail on a $100,000 bond awaiting transfer to the Marshall County Sheriff's Office.
Detectives are working to determine what led to the fatal shooting.