This is an archived article and the information in the article may be outdated. Please look at the time stamp on the story to see when it was last updated.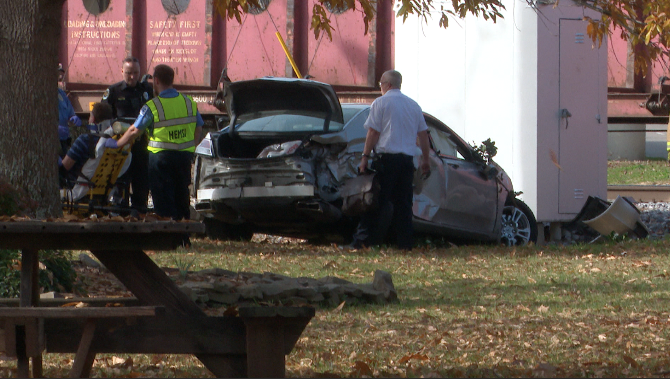 HUNTSVILLE, Ala. – WHNT News 19 was on the scene shortly after a car hit a train near Pratt Avenue and Meridian Street on Sunday.
One male was taken to the hospital. Huntsville Fire and Rescue, HEMSI and the Huntsville Police Department were all on the scene.
Limited details are available at this time. Stick with WHNT News 19 as we work to gather more information.