This is an archived article and the information in the article may be outdated. Please look at the time stamp on the story to see when it was last updated.
MADISON, Ala. - "He's in heart failure."  That's one of the scariest things a doctor can say about your child, but that's exactly what Pediatric Cardiologist Dr. Paul Israel told Becky and Joe Moretti about their son Michael when he was only four months old.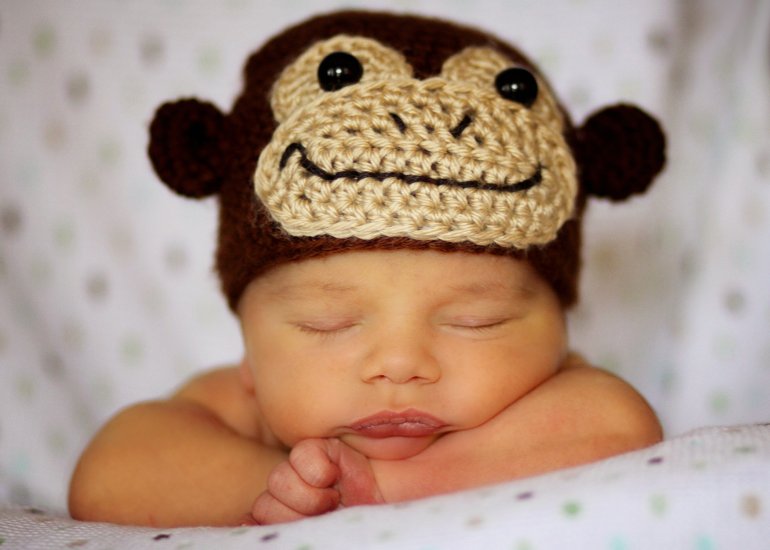 Michael was born a healthy baby boy on July 7, 2012 at Huntsville Hospital for Women and Children, but life was about to take a drastic turn.
"He probably started having symptoms - looking back - at about two months old.  But we didn't really find out what was going on until he was four months old."  That's how Becky Moretti remembers it.  Michael was in constant pain: screaming every time he tried to eat.
For two months, the Morettis and Michael's doctors searched for an answer.  At first, the diagnosis was reflux.  Then it was "failure to thrive."  The symptoms fit those molds, but the real problem was getting worse and still flying under the radar.
The right answer finally came after one of several hospitalizations in Huntsville.
Joe Moretti recalls how fast it all changed: "We were there for a week, they just couldn't figure out what was going on.  His breathing was retracted.  They finally decided to do a chest x-ray and when they did, everything came apart."
Michael's heart had grown to practically fill his chest cavity.  The larger it grew, the weaker it became.  His heart was literally starved for the blood it needed to operate, so the muscles and veins were getting bigger to compensate.  That's a negative feedback mechanism: the more it grows, the harder survival becomes.
Dr. Israel told the Morettis that Michael either had an infection and would likely die, or it might be something extremely rare, something Israel had only seen once in his thirty-year career: ALCAPA.
ALCAPA stands for Anomalous Left Coronary Artery from the Pulmonary Artery.  In other words, "His left coronary was coming from his pulmonary instead of his aorta" according to Becky Moretti.  One in one hundred children are born with some type of congenital heart defect; of those children, only one in three hundred thousand develop this particular defect.
Michael would be immediately flown to the Pediatric and Congenital Heart Center at Children's of Alabama in Birmingham.
This news hit Joe and Becky hard, but in the storm of emotion, they found some calmness with the Critical Care Transport Team from Children's of Alabama.
Joe Moretti recalls: "They got him on the board and that was scary and he's screaming on the board. You know what they said we'll call you when we get down to Children's…"
Joe and Becky raced to pack up and drive to Birmingham.  While they were packing, the Critical Care Transport Team's CareFlight took off from the helipad at Huntsville Hospital.  They watched him go wondering if they would ever bring him home again.
Joe remembers how it all felt: "So while we're doing that we saw the helicopter leave the hospital from Huntsville Main and that just…feeling of…I don't know, dread?  You just feel it in your heart…it just hurts to say 'there he goes,' but you knew that they were taking care of him."
Joe and Becky got the call from Critical Care Transport about 25 minutes after they left Huntsville: Michael was safe on the ground at Children's ready to be seen by some of the foremost heart specialists in the world.
The Moretti family spent the next three weeks (including Christmas) on the fourth floor of Children's of Alabama: the Cardiovascular Intensive Care Unit (CVICU).  Dr. Robert Dabal performed the open-heart surgery that would begin correcting Michael's heart, and it was a success.  Michael's heart went from an ejection fraction of about 10 (severe heart failure) to a normal ejection fraction within a few months after surgery.
On the experience at Children's, Joe says the experience changed him: "When we go in that hospital, I feel like my entire guard goes down.  I am at home.  I'm in a place where I know people are going to take care of us, where they're taking care of other families, and it's an incredibly moving experience."
And as for Michael's future, the world is his for the taking.  Becky Moretti says with a huge smile and a relieved look on her face: "It' amazing.  Four years ago we didn't know what the future held with for him.  He was pretty sick.  So it's great seeing him be able to go to school and play soccer and do all the things a normal four-year-old would do."
Since their experience with the Congenital Heart Center of Alabama, the Morettis have become heavily involved in a local charity the Mended Little Hearts of Huntsville - an organization that helps families with heart babies cope with their situations.
Having resources like the Critical Care Transport Team and the Pediatric and Congenital Heart Center of Alabama at Children's of Alabama keep hope for families like the Morettis close to home.
That's why giving a dollar for a Children's Miracle Network balloon at a checkout counter and supporting events like Castin' n Catchin': Raising Awareness for Pediatric Congenital Heart Defects are so important to families all over Alabama.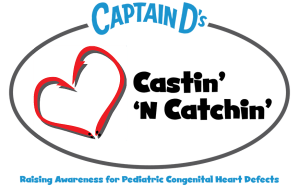 Castin' n Catchin' is a bass fishing tournament to be held at Goose Pond Colony in Scottsboro on May 6, 2017.
Registration is open now, and all proceeds go to fund heart research and to the general support of the Pediatric and Congenital Heart Center of Alabama at Children's of Alabama.  Last year the event raised $105,000 for the heart unit, and this year's goal is $200,000.  Support them through participating or simply donating at www.castinncatchin.org and www.facebook.com/castinncatchin.
Fundraisers like this ensure families like the Morettis have the best medical care possible here in Alabama without having to travel to distant cities like Boston, Cincinnati and Dallas for similar care.