This is an archived article and the information in the article may be outdated. Please look at the time stamp on the story to see when it was last updated.
[protected-iframe id="9cbe4eb720bae847a0dad6cc5458a105-29519529-66048934″ info="http://player.ooyala.com/iframe.js#pbid=ffbcf8e010eb4c238d3dda4eb935d806&ec=lrOWU1eDpNHX1Y9Ru8Gou5zf6o5LLYHb" width="770px" height="433px"]
(CNN) — An off-duty Memphis, Tennessee, police officer was shot multiple times and killed in unknown circumstances, the city's police director said Sunday, adding details are "very, very sketchy."
A suspect is in custody, Director Toney Armstrong said.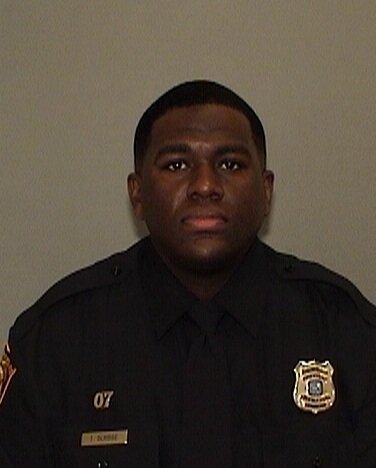 He identified the officer as Terence Oldridge, 31, who had been with the Memphis Police Department since September 22, 2014. He leaves behind a fiancee who is four months pregnant, Armstrong said.
Police responded to the shooting at 12:52 p.m. in a residential neighborhood, Armstrong said. Oldridge was found and taken to Regional Medical Center, where he died.
"Everything is very, very sketchy," he said. "We're at the beginning phase of this investigation. There are more questions than we have answers right now."
Oldridge's uncle said the officer was on his way to work in his uniform when he was shot while in his car, WREG reported. Oldridge was able to crawl to a house to get help, the uncle told the station.
Mayor A.C. Wharton, Jr. appeared at a news conference with Armstrong and said, "There's nothing I can add other than pray for the family of this young man, and I emphasize he was a young man, relatively new to the department, so pray for him, his family, and for the department and for the city as a whole."
'Pray for this police department'
Olridge is the fourth Memphis police officer to be killed in the past four years.
The last incident was August 1, when Officer Sean Bolton, 33, was shot and killed during a traffic stop. Armstrong said Bolton apparently interrupted a drug transaction.
A suspect in Bolton's death was arrested two days later.
"Please continue to pray for this police department," Armstrong said Sunday as news crews gathered outside the hospital where Oldridge died. "It wasn't very long ago that I stood probably in very close proximity to where I'm standing now, and I said something very, very similar to what I'm saying here.
"And it just doesn't get any easier. I didn't think that we'd be here again so soon."